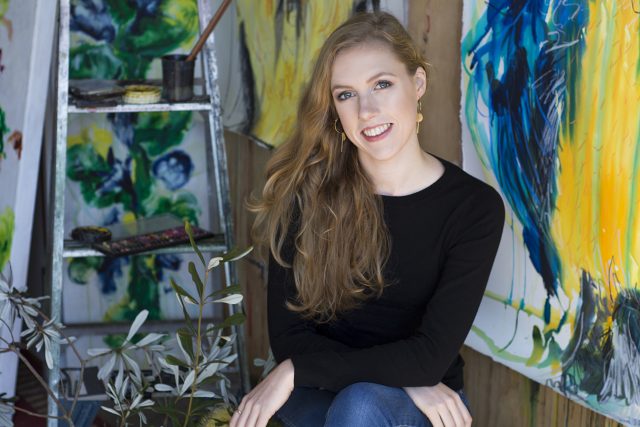 Meaghan Potter is an artist and teacher, plying her trade throughout the Blue Mountains and beyond. Growing up in Blaxland, Meaghan completed an Honours in Fine Arts from the National Art School and has gone on to exhibit internationally in Hong Kong, and throughout greater Sydney.
Meaghan's artwork is unique in its ability to convey the power of nature from the local area. Exposure to the outdoors and the myriad of wildlife has helped shape Meaghan's work and this was on display at a recent exhibition at the Blue Mountains Botanic Gardens over the summer.
"Having my work on display at Mount Tomah…it's been so special to have the connection between my subject matter and the actual location I find the subject matter in," Meaghan said.
"All of the birds and a couple of flowers are inspired by the actual flora and fauna that is at Mount Tomah gardens. I want to reveal the beauty within nature…without knowing it, growing up in the Blue Mountains has influenced me so much."
The diverse skill set that Meaghan applies to her work has developed over time and is a result of her willingness to experiment, infused with further learning and development, honed at the National Art School.
"Going to the Dobell Drawing School and having that opportunity…I really don't know if I would be an artist today if it wasn't for that experience," Meaghan said.
"(National Art School) was such a wonderful experience…it felt really liberating to be so creative."
Driven by passion and a quest for sustained excellence, Meaghan reflects on the importance of enjoying the process, sharing the journey and working with others to grow and improve.
"It's so important to have other people that really understand your world…I've always been interested in creating abstraction and expression from nature," Meaghan said.
"People like the subject of nature, but they also enjoy the expressive and fun nature of the work itself…I think that's been popular."
Find out more in the latest episode of the Passion & Perspective Podcast, hosted by Jonathan Robinson-Lees.