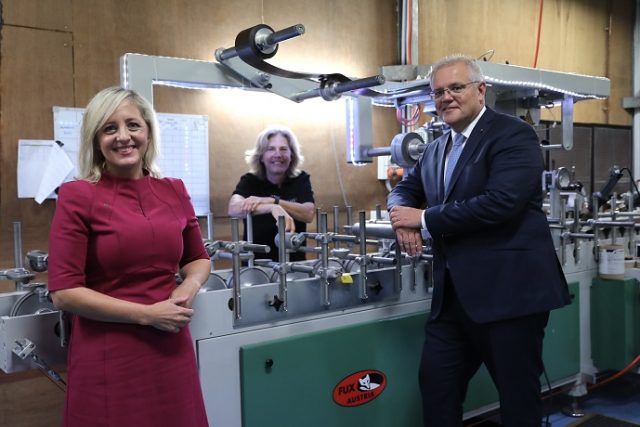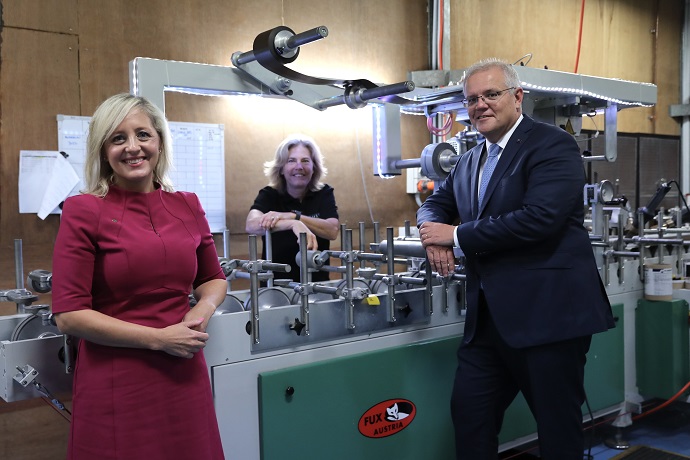 Prime Minister Scott Morrison visited window and door manufacturer Plustec in Emu Plains last week to discuss Australian-made products with western Sydney businesses.
He joined the Advanced Manufacturing Taskforce put together by Lindsay MP Melissa McIntosh to hear first-hand from local manufacturers in a roundtable discussion.
After meeting with a range of local businesses, Mr Morrison told the Weekender the discussion was beneficial.
"We are focusing on businesses developing skills and ongoing training, as well as the importance of getting electricity and gas costs down plus making sure the industrial relations system and tax arrangements, we have in place, are working," he said.
"They like the focus we have on these key sectors, such as defence industries, and we had a really good chat about supply chains in Australia with major road projects, procurement policies and how that impacts Australian produced materials and some of the challenges they are having, which was good feedback."
Mr Morrison said the Government always aims to be informed when implementing strategies.
"Responding to the pandemic wasn't just getting about through the worst of it, it is about what happens next, so to talk about the manufacturing strategy and the grants that are rolling out this year with extra support is that next phase," he said.
"We just have to keep fine tuning these things going ahead, so what Melissa [McIntosh] has done here in getting some people very practically involved couldn't have come at a better time so we can stay in touch with how these things are working on the ground."
Ms McIntosh said she put the task force together so the Government can directly connect with manufacturers in western Sydney.
"I've been fighting for our local manufacturers because, in western Sydney, we can be at the forefront of the new era in Australian manufacturing, which means more local jobs, for local people," she said.
"From Australian-made windows and furniture to transport and defence, the Prime Minister heard directly from local manufacturers on the support the Morrison Government is delivering, and how we can further support them to build a resilient and sustainable manufacturing industry."
Plustec Managing Director, Dr Tracy Wakefield, said she was pleased to host the discussion, which would aid businesses making Aussie-made products.
"No matter what size the business we are all trying our best to make Australian made products and train the consumer to pay a little more to get quality products that are made locally, but we do have competition from overseas," she said.
"The opportunity to give our business exposure is amazing as we are making high quality, energy efficient products made for Australian conditions right here in western Sydney, so to have a government that supports manufacturing in Australia and provides us incentives to keep going is critical."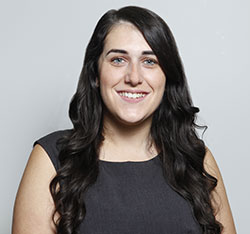 A graduate of Western Sydney University, Emily covers Local, State and Federal politics for the Weekender, as well as crime and general news.