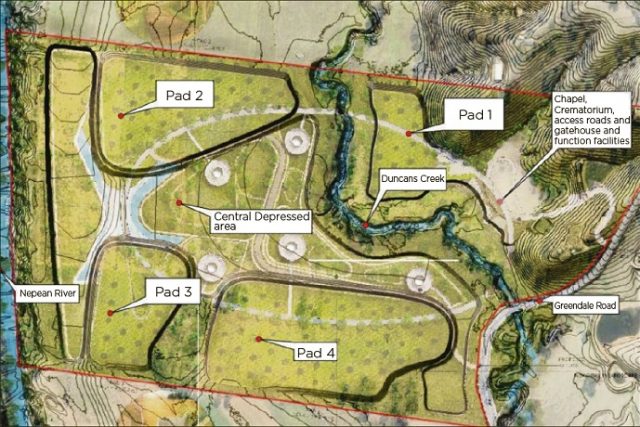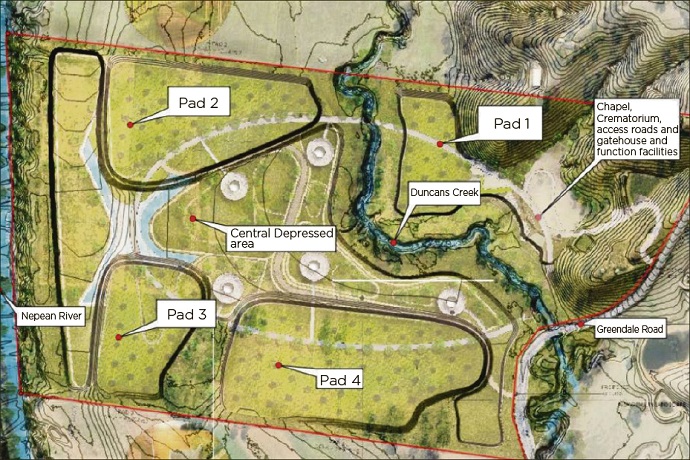 The hits keep coming for Wallacia residents, with a huge new cemetery slated for Greendale Road.
Lodged by Soukutsu Pty Ltd, the proposed River Gardens Cemetery would feature 775,000 internment plots once all nine stages are built.
Included in the concept design for the $105 million facility are six, four to fivestorey mausoleum buildings, a chapel, hall, gatehouse, cafe and administration buildings.
Local resident Duncan McDonald said it was "a great concern" to the Greendale and Wallacia communities for a number of reasons.
"One of them is that the base of the property is in a flood plain, which raises questions about how could you intern people in a flood plain because of leaching into the water supply," he said.
"The Greendale people, the Wallacia people are certainly going to be adversely affected by it, particularly the village of Wallacia."
Mr McDonald lamented the area had been hit by "cemetery proposal after cemetery proposal" in recent years.
"If we've got burial requirements and cemetery needs, I just can't get a handle on why they would put them in the middle of farming land, why don't they pick some lousy piece of land?" he said.
"They seem to be wanting to put it in areas that are pristine." Slated for 1290 Greendale Road, Wallacia, which sits within the Liverpool LGA, the 73ha site backs onto the Nepean River.
To get around this, the applicant proposes extensive earthworks, effectively raising four new land forms, identified as 'pads', above the 1 in 100 AEP Nepean River flood level.
A central valley providing compensatory floodplain storage is also planned. The proposed non-denominational cemetery is estimated to host about 15,000 cremations or funerals per year.
Mr McDonald said after being left in the dark until recently, neighbours are now scrutinising the DA and lodging submissions.
"Certainly you've got a community that is very, very unhappy, because this is on top of a proposal for a cemetery, another one, at the golf course at Wallacia, which Wallacia village has been fighting for a couple of years," he said.
"And it's just another nail in the coffin, so to speak, for the local environment, it's a rural environment, people have got farms either side, and it just seems to be bloody ridiculous."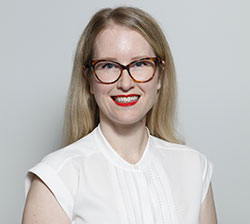 Alena Higgins is the Weekender's Senior News Reporter, primarily covering courts and Council issues.