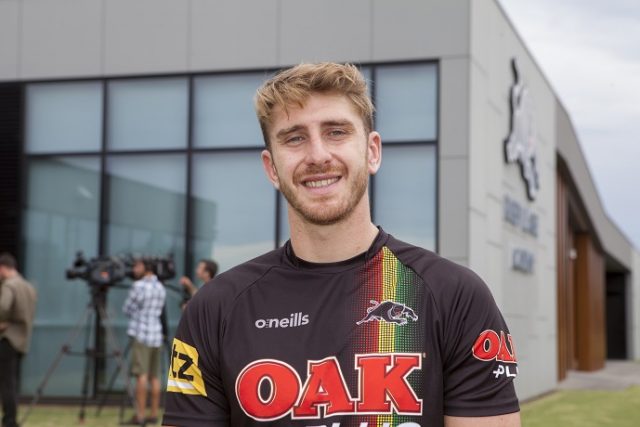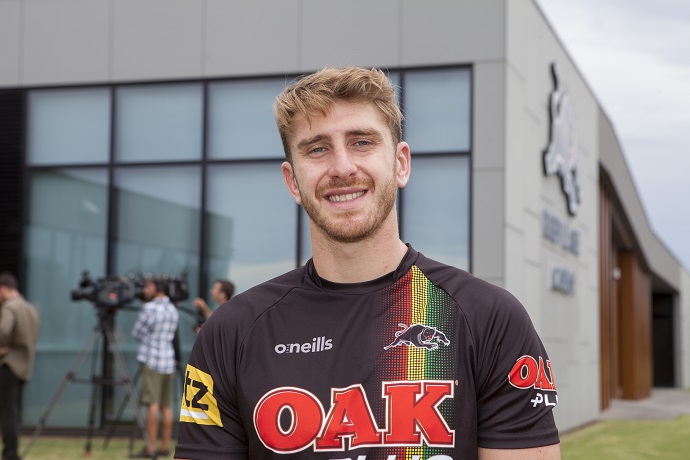 When you open Paul Momirovski's wardrobe you'll find a range of apparel from the various NRL clubs he's played at over the last four seasons.
From the Roosters to the Wests Tigers and Melbourne last year on loan, the 24-year-old is hoping his fourth stop at Penrith will be much more permanent and will put an end to his ever-growing closet of footy gear.
"100 per cent, that is the aim to have some stability in my career, but all that stuff comes when you're playing consistent football," Momirovski told Weekender.
"I'm really just focusing on getting better week by week. I've signed here at Panthers for two years but hopefully it's longer."
Momirovski will play his first official match in Penrith colours this Saturday night against North Queensland after he was named to play centre in Ivan Cleary's opening round line-up.
After only playing half a dozen games last season due to injury and the pandemic, the Alexandria Rovers junior said he can't wait to get back to playing regular footy again.
"Last year wasn't ideal especially when you get paid to do a job and then when the job gets taken away from you, you find yourself as a full-time trainer," Momirovski said.
"I managed to play some games last year, but an injury stopped me from playing a few more.
"It is what it is… but while we had to take pay cuts, a lot of people out there lost their jobs due to COVID, so we were very lucky and very grateful that we got to keep our jobs in the end."
Penrith will field new-look backline for this weekend's clash, with Momirovski teaming up with exciting winger Charlie Staines for the first time.
While Momirovski expects his edge with Staines to be targeted by opposing teams in the first few rounds, he is confident that sides will be steering clear of the pair as the season rolls on.
"They can do whatever they want… we've got to build a combination and if other teams decide that our edge is the edge they want to come at, then more work for us… it's fine," Momirovski said with a grin.
"I can't wait to play with Charlie, he's a good kid. He's got some skill and speed and hopefully we can unlock him a bit this year."
With Momirovski getting used to life at his fourth club in as many years, he is also getting accustomed to the local culinary hangouts. Despite his long commute from his home in the Sydney CBD to Penrith each day, Momirovski still makes time in his week to stop off at a local institution.
"I've been going down to Murray's a fair bit, they are a good little sandwich shop," he said.
"The Chicken Caesar sandwich is my favourite, that's the local cuisine I've been introduced to out here. I've been there a few times already."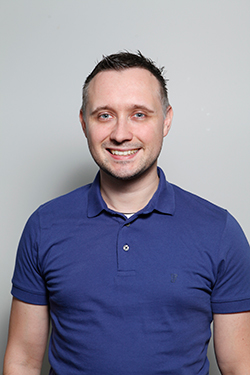 Nathan Taylor is the Weekender's Deputy Editor and Senior Sports Writer. He also compiles the weekly Chatter on the Box TV column. Nathan is an award-winning journalist, who has worked at the Weekender for a decade.