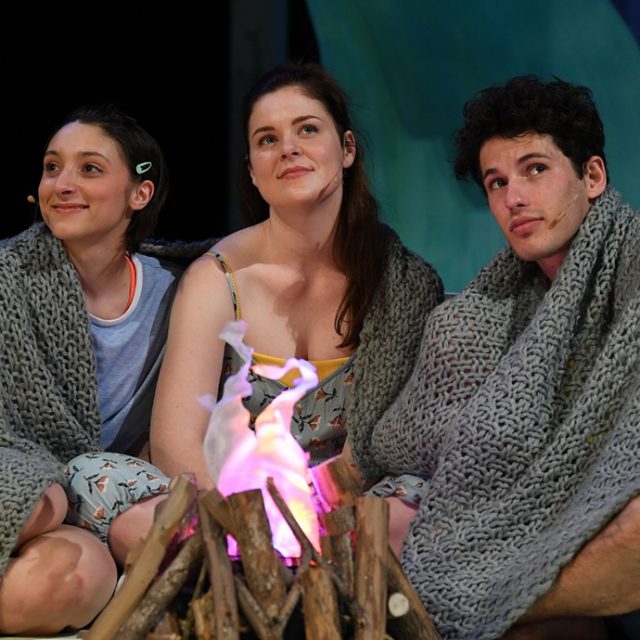 Alison Lester's classic illustrated book comes to life these Easter School Holidays in 'Magic Beach', a beautiful production of text, song, light, puppetry, shadow and movement.
Each year, a regular family take a holiday to the beach. But this isn't just any beach – it's Magic Beach. Everything you can possibly imagine can become real. But this year is different, with the eldest child beginning to grow up. Can she still access the magic, or does she have to leave it behind?
Adapted for the stage by Finegan Kruchemeyer, this production celebrates the power of imagination, and the differences that make children special.
To celebrate 'Magic Beach' arriving at Penrith, The Joan and Penrith City Library have teamed up to put together some competitions. You can colour in your own 'Magic Beach' for a chance to win a double pass to see 'Magic Beach' at The Joan.
You can enter the competition by visiting www.thejoan.com.au/events/magic-beach.
'Magic Beach' will play at The Joan from Monday, April 12 to Tuesday, April 13. Tickets begin at $20. Visit www.thejoan.com.au for more information and to book your tickets today.
Erin Christie is the Weekender's entertainment and community news journalist. She has worked with Are Media, Good Reading Magazine and a host of other publications.