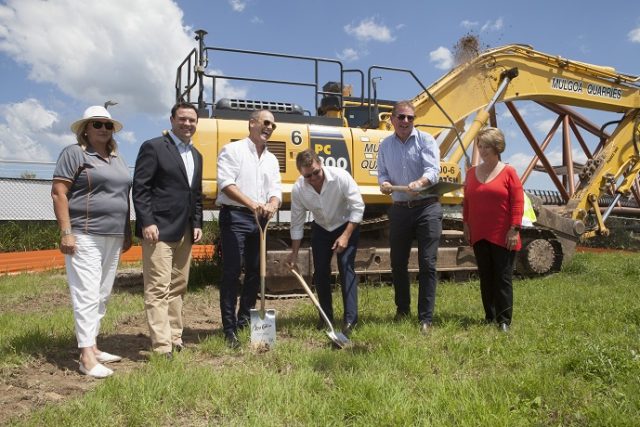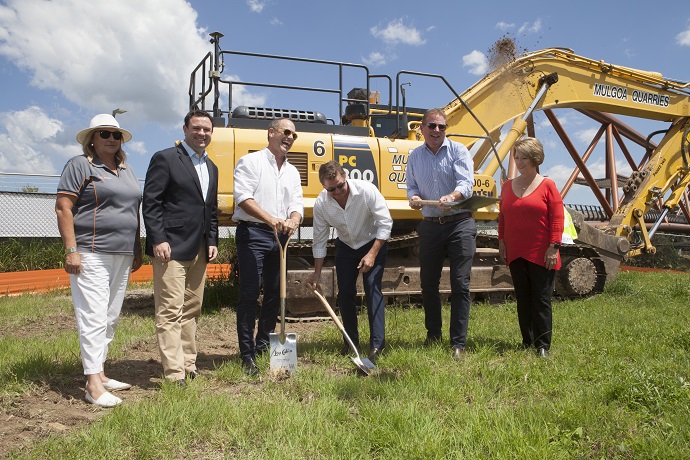 The rebirth of Penrith's Log Cabin has officially begun, nine years after it was gutted by fire.
About 50 people descended on the Memorial Avenue site on Tuesday to witness the sod turning ceremony, signalling the start of construction.
Penrith MP Stuart Ayres thanked the new owners, the Cottle family, Laundy family and local businessman Rob Wearn, for resurrecting the iconic tavern that went up in flames in 2012.
"What a fantastic day for Penrith," Mr Ayres said.
"There's no doubt that the turning of a sod for the Log Cabin is really, I think, the end of a healing process that our community's had to go through after losing something that was just so important to it.
"Ross [Sinclair] invested so much of his heart and soul into the Log Cabin that was here before, and to be able to bring the Log Cabin back to life and to create all those wonderful experiences on this truly amazing site is fantastic."
The $16 million development application to rebuild the hotel and a new 200-space at-grade car park was approved last year.
Designs for the two-storey hotel, which will retain the original Log Cabin name, include indoor and outdoor bars and dining areas overlooking the Nepean River, an expansive beer garden, children's playground and fine dining and function areas upstairs.
Second generation publican Arthur Laundy described the venture as "something special".
"The Log Cabin has always been the jewel of the western Sydney pub scene, so it is an absolute thrill to be involved with good friends and partners in restoring the Log Cabin to its former glory," he said.
Blake Cottle thanked previous owner Ross Sinclair for allowing them to continue the hotel's rich legacy.
"Thank you first and foremost for letting us have the opportunity to take the reigns over this wonderful location and to establish, what we believe, will be one of the greatest things that has happened in the west for a long, long time," he said.
Peter Stait, Project Manager for FDC Construction, said the design team had ensured the hotel will "meet and surpass the patron and community experience of its predecessor".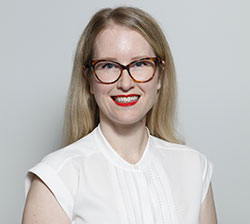 Alena Higgins is the Weekender's Senior News Reporter, primarily covering courts and Council issues.