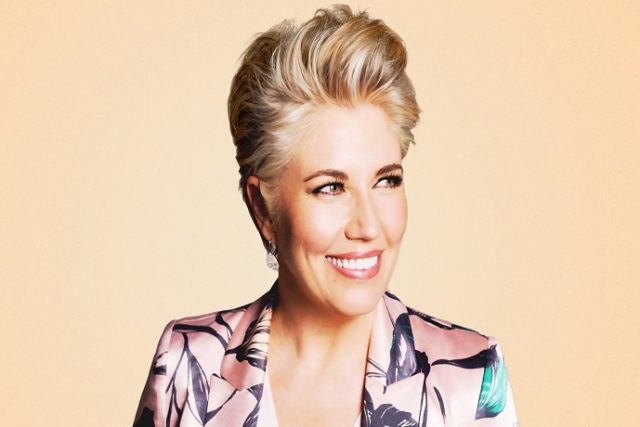 Country music singer Melinda Schneider has been working for two decades now, writing and recording albums and performing across Australia.
She claims to have loved Doris Day a lot longer than that.
"I was eight-years-old when I first saw 'Calamity Jane', that's when I fell in love with her," Melinda said.
"I never get tired of singing those songs of hers, they're just timeless.
"I think she was just so likeable … we all wanted to be Doris' best friend."
This enduring love for the singer and actress, who hit the peak of her career across the 1950s and 1960s, has led Melinda to emulate Doris throughout her career, performing her iconic theatre show 'Doris Day – So Much More Than the Girl Next Door', in accompaniment with her album 'Melinda Does Doris'.
She is back now with 'A Farewell to Doris', a loving tribute to the famous performer, who passed away in 2019.
"It was always going to be sad to lose Doris," Melinda said.
"I knew she had to go; she was 97."
The show, which will be making a stop at Penrith's Evan Theatre, is Melinda's return to the stage since taking a break during the uncertainty of COVID-19.
"It was a welcome rest for me, I must say," Melinda said.
"I really spent the last 20 years being a workaholic, I just haven't stopped … I really was at the point of burnout anyway, so I just considered it a forced holiday," she told the Weekender.
A holiday it might have been, but Melinda kept herself busy by returning to her roots in fashion design, creating masks to sell to her fans, often with her song titles embroidered onto them.
She also released 'Be Gentle on Yourself' in October of 2020, an EP with a strong message of empowerment for women. "
Songs like my song 'Courageous' … and even my latest single, 'Be Gentle on Yourself', they're all messages for women," she said.
"They're designed to process what's happened to me in the past, and really give me and everyone else support to be authentic, and to be brave, and to speak your truth."
As well as her tour, Melinda is currently working on her next original album, which is due out in August this year.
Melinda Schneider will perform at the Evan Theatre on Saturday, May 1. Visit penrith.panthers.com.au for tickets.
Erin Christie is the Weekender's entertainment and community news journalist. She has worked with Are Media, Good Reading Magazine and a host of other publications.