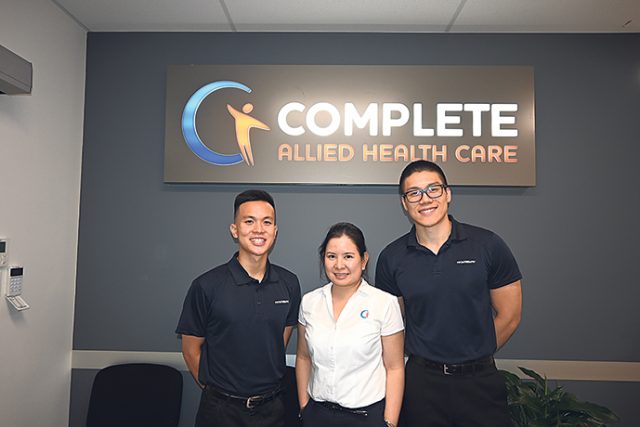 You may well have already visited one of Complete Allied Health Care's (CAHC) clinics, or at least have heard about the dedication, expertise and empathy of their allied health professionals.
They have multiple clinics located across Greater Sydney with an outstanding success in the field of integrated care services. Their leading reputation isn't simply due to their highly experienced and professional team, they're revolutionising the world of integrated health services, by putting the needs of their clients first and foremost.
CAHC have nine sites across the Greater Sydney area, and pride themselves on having a multicultural approach to their services. They have many Mandarin, Cantonese, Korean, Vietnamese and Arabic speakers among their team of allied professionals, aiming to make communication as stress-free as possible.
CAHC's newest site is now operating at 30/14 Henry Street to service the Penrith community. They are conveniently located around the corner from Nepean Hospital.
CAHC Penrith is open six days a week, to make sure they cater for your busy schedule, with experienced physiotherapists to tackle musculoskeletal aches and pain, work-related injuries, motor vehicle injuries, pre and post-operative care and NDIS and home caring package patients.
To complement their physiotherapy services, CAHC also have a team of young innovative fully accredited exercise physiologists to help treat exercise-related conditions. Their team can visit your local gym or pool for sessions, in order to increase their accessibility.
CAHC are a bulk billing Chronic Disease Management Plan centre with referral from your local GP. Their exclusive grand opening special features a gap free private health fund, which ends on April 30, 2021, giving you plenty of time to come and see them. Furthermore, CAHC also have a small gift for the first 50 patients that attend the clinic. If you have concerns with your physical heath, there's no better time to visit them.
They look forward to seeing you there soon!
Contact Complete Allied Health Care Penrith at [email protected] or on 9060 9760.