The organisation responsible for weed control along the Hawkesbury-Nepean River has lashed out at State Government funding cuts preventing it from operating its harvester.
Hawkesbury River County Council's (HRCC) giant weed harvester is normally in high rotation at this time of year, but it currently sits dormant in a dry dock.
It comes after Local Land Services (LLS) withdrew $238,000 worth of funding for the remainder of the financial year, leaving HRCC unable to pay staff to drive the specialised machine.
"We were notified in November in the lead up to Christmas which is really the time when our harvester, and the weeds, are most active," HRCC Chairman and Hawkesbury City Councillor Nathan Zamprogno said.
"We've immediately appealed to them, saying 'this is going to have massive ramifications for the local community and Olympic training and safety of the river users', and they have essentially refused to communicate with us any further."
Cr Zamprogno said the HRCC Board is in "disbelief" at the situation and has made representations to local State MPs.
But a resolution can't come soon enough.
Last month, a rowing crew's boat capsized at Penrith when one of their oars got caught in weeds.
Cr Zamprogno said there was also a "real risk" to multiple world champion and local Paralympian, Erik Horrie.
"Due to his impairment and boat class, he is strapped into the boat and if he capsized it would be really difficult to get him out of the boat and water," he said.
Several areas along the riverbank where young children swim are becoming clogged, and boat users could also become entangled, Cr Zamprogno said.
He predicted a complete river shutdown, similar to what happened in 2004, was almost inevitable in the future if the weeds were allowed to run wild.
Greater Sydney LLS General Manager Sharon Elliott said HRCC was the subject of an audit.
"Greater Sydney LLS has commissioned an audit on a number of local control authorities as part of good governance practices," she said.
"Greater Sydney LLS Senior Management are currently reviewing the findings and as such it is not appropriate to comment further."
HRCC General Manager Chris Dewhurst said they were informed by auditors that there were no issues of misconduct, poor performance or fraud at HRCC.
Established in 1948, the HRCC provides waterway health, environmental protection, landowner education, and weed control (both terrestrial and aquatic) along the Hawkesbury-Nepean River and many of its feed-rivers and tributaries.
The HRCC covers the Penrith, Blacktown, Hills Shire and Hawkesbury City Councils, with each of the four member Councils sending delegates to sit on the HRCC Board.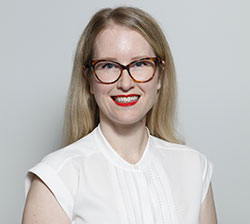 Alena Higgins is the Weekender's Senior News Reporter, primarily covering courts and Council issues.