The world's largest Junior Rugby League conference will be held in Penrith next month.
The Penrith Panthers Junior Rugby League – the world's largest rugby league nursery – will host its inaugural Creating Positive Culture Conference at Panthers Stadium on March 27 and 28.
The event is expected to attract over 1200 participants comprising of players, coaches, managers and club leaders from all 24 feeder clubs across the greater Penrith district.
"Junior rugby league is the lifeblood of the Penrith district for so many kids and their families. Rugby league provides such a valuable opportunity for kids to be connected to a club and community and play the game they love so much," Penrith Juniors General Manager, Nathan Mairleitner said.
"The overarching aim of this conference is to bring meaningful education and awareness about the responsibilities of everyone involved in junior rugby league to ensure our game continues to grow and thrive in a positive culture of inclusion and safety. Where any type of negative and harmful behaviour is not tolerated.
"We are thrilled at the prospect of offering this world first event. The Panthers Group and all our junior club leaders and representatives are right behind this conference and our objectives of addressing behaviour change in regard to incidents of on and off-field violence, promoting positive cultures and raising participation rates."
The conference program will be presented and facilitated by Brogan Mulhall from Panthers on the Prowl, the Panthers Community Development program.
"Brogan was the obvious choice for this event. Not only is he a diehard Panthers fan, he has been a passionate supporter of youth work in the Penrith area for a number of years," Mairleitner said.
"Brogan's academic background in education, psychology and development combined with his 25-plus years of experience running programs both locally and internationally makes him our ideal leader on this one."
Mulhall said he's looking forward to the event and the enormous energy that such a big crowd will bring.
"It's also a great opportunity to bring some of the approaches and strategies that we use at Panthers on the Prowl to such great success, onto a different stage," he said.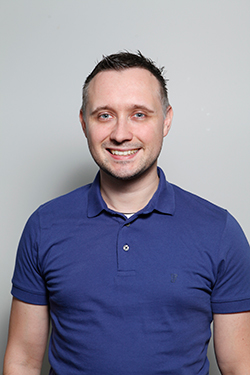 Nathan Taylor is the Weekender's Deputy Editor and Senior Sports Writer. He also compiles the weekly Chatter on the Box TV column. Nathan is an award-winning journalist, who has worked at the Weekender for a decade.