Wallacia residents eager to learn the fate of their golf course have only days to wait, with a verdict on the revised cemetery proposal expected next week.
The Sydney Western City Planning Panel (SWCPP) was due to determine the development application (DA) on December 18, however the decision was deferred.
"The panel agreed to defer the determination of the matter to allow for a new public meeting date to be set where time can be set aside to hear from the 19 persons registered to address the meeting, and to allow the panel sufficient time to consider the complex issues raised in the determination report, which may require legal advice," the Record of Deferral states.
Catholic Metropolitan Cemeteries Trust (CMCT) plans to halve the 18-hole course to make way for 27,000 burial plots, a chapel and administration buildings.
However, Penrith Council has recommended the SWCPP, an independent body, refuse the DA.
Lodged in 2019, the DA also includes alternations and additions to the existing clubhouse plus a new bowling green, pool and gym.
The DA is a significant downgrade on CMCT's original proposal for the site, which included up to 88,000 burial plots.
That plan was ultimately rejected by the NSW Independent Planning Commission (IPC) and is currently the subject of an appeal.
Meanwhile, Penrith Council last week issued a public notice advising of its involvement in litigation in the Land and Environment Court in relation to the original DA, submitted in 2017.
A Council spokesman said the appeal has been in progress since November 2019.
"The matter is listed for hearing on March 17-19 and March 22," he said.
"The proponent was granted leave by the court on January 28, 2021 to submit amended plans which seek to reduce the number of cemetery plots from 88,000 to 40,000."
In July 2019, the IPC directed the SWCPP to refuse consent for a multi-denominational cemetery at Wallacia on a number of grounds.
The IPC found the application would have significant social impacts on the community.
However, the licensee of Wallacia Country Club, St Johns Park Bowling Club, said its financial future was riding on the second DA being approved.
SWCPP will meet on Wednesday, February 17 to determine the DA.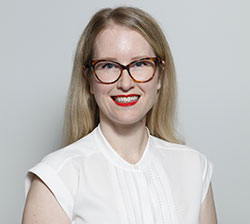 Alena Higgins is the Weekender's Senior News Reporter, primarily covering courts and Council issues.