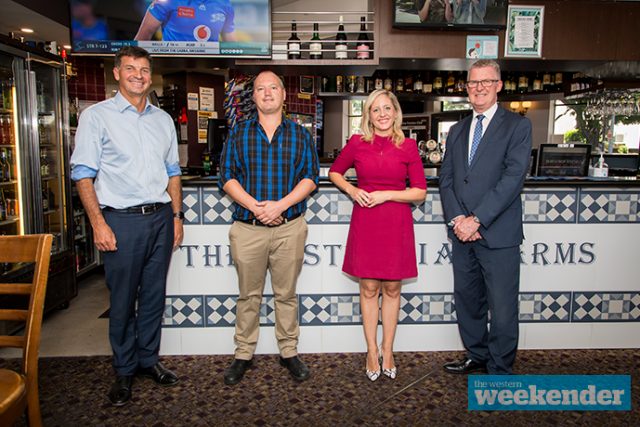 Energy Minister Angus Taylor has used Penrith's iconic Aussie Arms hotel to launch a new program that will help hotels and motels become more energy efficient.
The $10.2 million Hotel Energy Uplift Program will see grants of up to $25,000 available for small and medium hotels to upgrade to energy efficient products which will lower their power bills.
Applicable for hotels, motels and serviced apartment complexes with up to 99 rooms, Mr Taylor said the grants program will benefit businesses struggling because of COVID-19.
"With patron limits and other restrictions in place to keep Australians safe, the hotel industry has been hit particularly hard by the COVID-19 pandemic," Mr Taylor said.
"This program is all about giving hotels an opportunity to reduce costs by reducing energy so things like improving refrigeration, air conditioning, which is important especially out here in Penrith, or simply running an audit to understand where energy is used so savings can be found."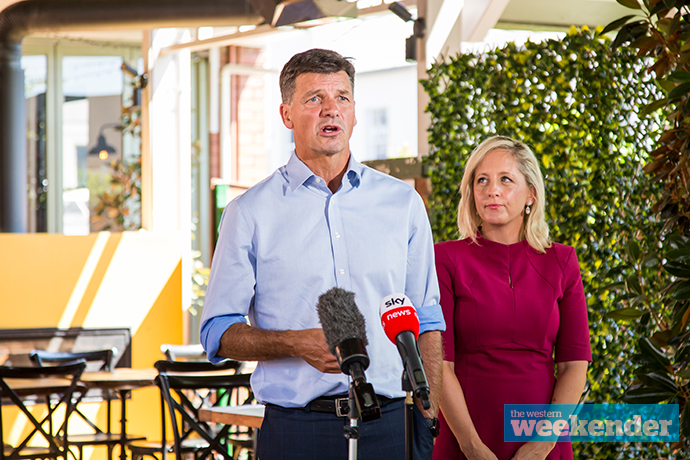 Despite not being allowed to go towards solar panels, Mr Taylor said it will help businesses long-term along with reducing emissions.
"We are seeing record levels of investment in solar in Australia right now and many hotels already have solar, so energy efficiency is another opportunity for them to find savings but also bring down emissions as well," he said.
"We want to support these small and medium businesses which are the lifeblood of communities like Penrith that are instrumental in making sure we have the jobs and prosperity that we want in our suburbs and regions right across Australia."
CEO of Tourism Accommodation Australia, Michael Johnson, said the grants will be a welcome boost for the industry as it tries to recover from the last 12 months.
"Tourism Accommodation Australia have been involved in the initial works on the program at the Minister's office, so it is great to see it launched," he said.
"It is a win for the industry, for the environment and will help create jobs for the trades involved in the upgrades."
Federal Member for Lindsay, Melissa McIntosh is excited for the funding to support local businesses.
"As restrictions ease for pubs and hotels, now is the time to support these businesses so they can bounce back and these grants will help provide that much needed financial support," Ms McIntosh said.
Applications are open from February 24 to April 1. Visit www.business.gov.au/grants-and-programs/hotel-energy-uplift-program.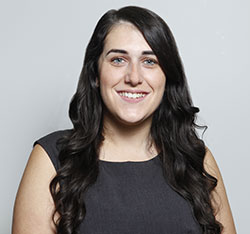 A graduate of Western Sydney University, Emily covers Local, State and Federal politics for the Weekender, as well as crime and general news.