ANZAC Day commemorations will go ahead this year, but restrictions will still be in place, meaning many will have to pay their respects at home.
The COVID-19 pandemic saw ANZAC Day services cancelled last year, but St Marys and Penrith RSL sub-Branches are currently planning for events to go ahead this year, albeit with limited attendance.
St Marys RSL Sub-Branch Honorary Secretary Tony Fryer said the usual large Dawn Service held at the Guns War Memorial will have to be restricted to a maximum of 500 people.
"It is usually a big one of up to 6,000 people in the car park, but we have a limit of 500 people this year, so we have decided to focus primarily on service, ex-service personnel and their families along with some representatives of community organisations," he said.
"We do apologise that we can only have a limited number, but we streamed a pre-recorded service through our Facebook page last year, so we will do it live this time then people can stand in their driveways and watch."
Despite it not being like traditional services in previous years, Mr Fryer said it is important for the ANZAC spirit to continue.
"It's highly important for the tradition to be maintained in some way, shape or form and we also have a dual theme which will be a focus for our service which includes the 100th anniversary of the Royal Air Force," he said.
"The other is the 20th anniversary of Australia's involvement in the Afghanistan conflict, which is important because a lot of younger veterans are from that conflict, so we need to honour them and give them a chance to commemorate."
Penrith RSL Sub-Branch confirmed to the Weekender it would be holding a Dawn Service and march, but President Brian Cartwright said it will also see numbers restricted.
"We are still trying to get confirmation on exact numbers and how it will work logistically, but it will be capped to most likely members in a cordoned off area with a full COVID plan to ensure that we are not risking anyone's health or breaching restrictions," he said.
"At this stage, we do ask the public to not attend but we are looking to live stream the event from Memory Park to encourage people to do ANZAC Day at home like last year and there may be the option to have it broadcast at the club so people could safely commemorate there."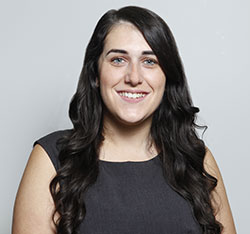 A graduate of Western Sydney University, Emily covers Local, State and Federal politics for the Weekender, as well as crime and general news.