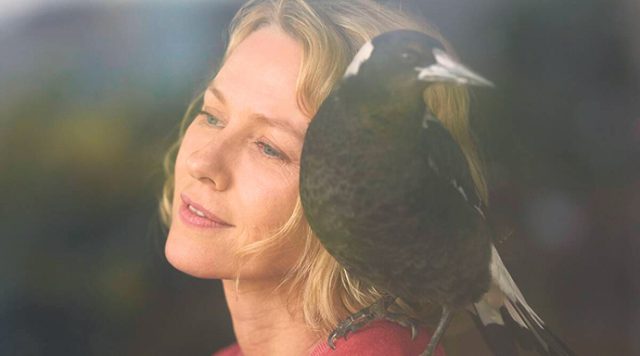 Verdict: 4/5
It sounds more cheesy than enjoyable; paralysed from the chest down after a freak accident, Sam Bloom finds a new sense of purpose by caring for an injured bird.
However, 'Penguin Bloom', based on the true story of Bloom and her family, is a beautiful watch about how we can grow throughout life's challenges.
Strong, independent Sam (Naomi Watts), once a capable nurse and avid surfer, is left deeply depressed following the loss of movement to most of her body. Feeling disconnected from her husband and three rambunctious sons, she spends most days lying in the darkness, mourning what she has lost.
That is until Noah (Griffin Murray-Johnston), her eldest boy, finds a fallen magpie chick at the beach nearby. Naming her Penguin, he brings her home, where her needy squawking and disruptive playing proves too much for Sam to ignore.
As Penguin grows and learns to fly, Sam realises she must too learn to live once more, returning to the water to learn to kayak, and reconnecting to the family.
Watts gives a beautiful and nuanced performance, but breakout star Murray-Johnston, proves to be one to watch, with a wise and compelling screen presence that seems well beyond his years.
A must-see for all animal lovers.
See Penguin Bloom at Hoyts Penrith.
Erin Christie is the Weekender's entertainment and community news journalist. She has worked with Are Media, Good Reading Magazine and a host of other publications.