Ahead of their first practice matches this weekend, star midfielder Alicia Eva has been reappointed captain of the GWS Giants' AFLW team for the upcoming season.
The 29-year-old took the reins from inaugural AFLW captain Amanda Farrugia following the 2019 season and has led the team through one of the most turbulent years in the club's short history.
"It's exciting and I'm looking forward to getting stuck in to a new season with the rest of the leadership group," Eva said.
"It's important that you don't dismiss or try and hide the fact that we've had really significant challenges in the last 12 months and particularly the last six months.
"We have an incredibly resilient group. We have lost one of our own (Jacinda Barclay died) and that's still very raw for our group.
"We've just been really big on making sure we support our team – not just the players but our staff and everyone in the wider club.
"The focus is on making sure we acknowledge that but we put ourselves in a great position to support our people.
"When we've got good support around us, that enables us to focus on the task at hand. We've got some really clear objectives we want to achieve this season."
Eva will be ably supported by the same leadership group as last season – Jessica Dal Pos, Britt Tully, Cora Staunton and Pepa Randall.
Dal Pos was stand-in captain for two matches last season while Eva was sidelined with injury.
Eva said the diverse make-up of the leadership group gives them the ability to connect with all 30 members of the Giants' squad.
"When we put the leadership group together last year, we came up with a different process and part of that process was identifying the different skill sets our team needs in their leaders," she said.
"Through that, we've got some girls that are complete polar opposites. But we've got a list of 30 girls and not everyone's the same so we tick all of those boxes and together as a collective unit, we make sure we're meeting the needs of the playing group."
The Giants AFLW side relocated to Albury in southern NSW on January 1. They are due to play practice matches this weekend before taking on Fremantle on January 31.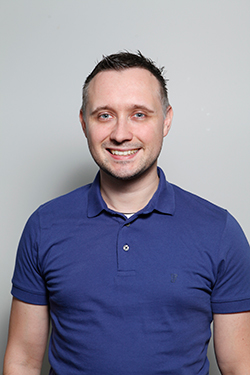 Nathan Taylor is the Weekender's Deputy Editor and Senior Sports Writer. He also compiles the weekly Chatter on the Box TV column. Nathan is an award-winning journalist, who has worked at the Weekender for a decade.