Jurors on the opening day of the trial of Jessica Camilleri have heard the 27-year-old was a horror movie buff and had a history of threatening decapitation.
Camilleri claims she was acting in self defence when she stabbed her mother Rita approximately 85 times at their St Clair home in July 2019, the Supreme Court heard on Tuesday.
According to ABC News, Camilleri contends her mother had grabbed her hair, dragged her into the kitchen and tried to stab her first.
The 57-year-old's dismembered body was found in the kitchen while her decapitated head was found on her neighbour's footpath.
Camilleri, found covered in blood on the street, immediately told police what she had done when they arrived on the scene, saying she wanted to give her "a taste of her own medicine".
"You'll hear the accused say, 'I just kept stabbing and stabbing and stabbing her, I took off her head'," Crown Prosecutor Tony McCarthy told the jury in his opening address.
"She repeatedly asked if someone could be brought back to life if the head was cut off and her mother's heart restarted."
The 27-year-old has pleaded not guilty to murder on mental illness grounds.
Public defender Nathan Steel said Ms Camilleri endured "a build up of stressors" and had "impaired capacity" at the time of the events.
According to the ABC News report, the court heard Camilleri had a penchant for horror movies which featured violent killings and dismembering of bodies.
Camilleri's sister Kristy Torris recalled her sister making prank calls to strangers and threatening decapitation, and told the court Camilleri had attacked her aunt and mother-in-law by ripping at their hair.
The court heard Ms Camilleri had been diagnosed with dyslexia, ADHD, a mild to moderate intellectual disability and autism spectrum disorder.
Camilleri's mother was also her carer.
The trial is expected to last five days and is being heard before Justice Helen Wilson.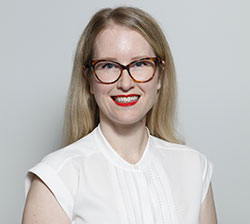 Alena Higgins is the Weekender's Senior News Reporter, primarily covering courts and Council issues.