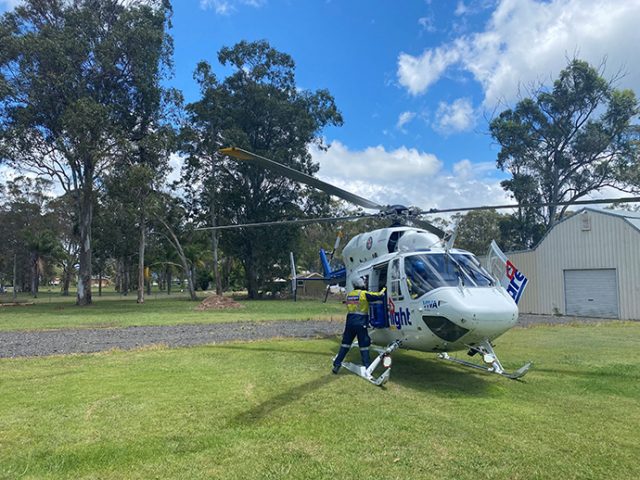 A woman is in a critical condition in hospital after a head-on collision at Agnes Banks this afternoon.
The accident happened on Castlereagh Road just after Midday.
The 38-year-old woman sustained serious injuries to her entire body, including chest, abdomen and limbs, and was trapped in her vehicle for 40 minutes.
CareFlight's Rapid Response Helicopter was tasked by NSW Ambulance and landed at a property by the scene of the incident where NSW Ambulance paramedics were providing initial treatment.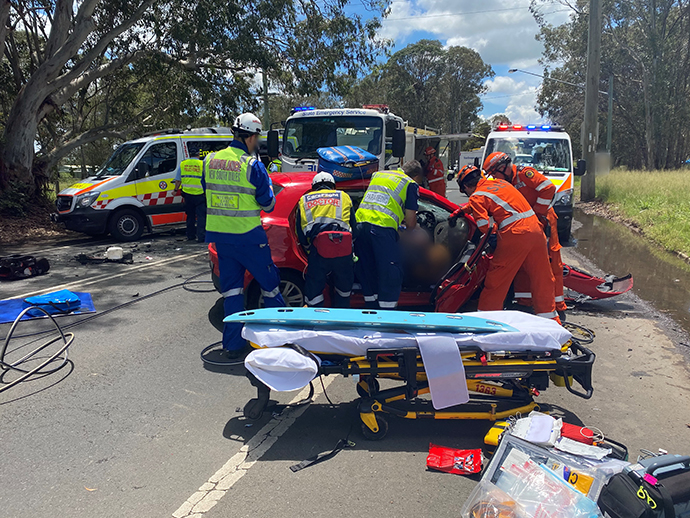 Working with emergency services personnel from the State Emergency Service and Fire and Rescue NSW who were extricating the woman, CareFlight's specialist doctor and NSW Ambulance critical care paramedic performed a clinical assessment on the patient.
A roadside blood and plasma transfusion was conducted and CareFlight's clinical team intubated the patient and placed her in an induced coma to stabilise her.
The woman was taken by road with NSW Ambulance under ongoing treatment from CareFlight's clinical team to Westmead Hospital in a critical condition.
It is understood the driver of the other vehicle was not seriously hurt.
Castlereagh Road remains closed in both directions between Freeman Road and The Driftway.