Growth in the arts sector has led TAFE NSW to launch a landmark first ever dedicated arts degree at its Kingswood campus.
The state-of-the-art Bachelor of Creative Practice aims to equip creatives with real skills, so that they can forge a career in the arts.
According to a new report by the BYP Group titled NSW Creative Industries: An Economic Snapshot, NSW holds 42 per cent of the nation's creative jobs and produces 70 per cent of Australia's creative industry exports.
It also found that over the past five years, employment growth in the NSW creative industries was almost double the average growth rate of other professions.
TAFE NSW Head Teacher of Visual Arts, Cath Barcan, said the degree has been in development for many years.
"We have delivered a degree previously in partnership with a university, but this is a first for TAFE to have written its own creative practice degree," she said.
"It has all the hallmarks of TAFE with small class sizes and a hands-on emphasis, so students learn practical skills, but it has the business side and underpinning knowledge around the industry."
With the growth of art focused jobs, Ms Barcan said the demand for creative skills were surging.
"We recognised the growth of professions in the arts in terms of arts therapy, which has a role in nursing homes, aged care and hospital settings," she said.
"People might want to make their art their business or use art in galleries or at festivals as an economy driver, so these combined skills are vital."
Run as a pathway from previous courses, Ms Barcan said the degree would be suited to a range of people.
"TAFE is a mixture of people in classroom with different ages, experience and backgrounds who come together, and this will be no different," she said.
"With the previous qualifications of a Diploma of Visual Arts and an Advanced Diploma of Visual Arts, you can do three more semesters and have your bachelor's degree, which is amazing."
The Bachelor of Creative Practice will commence at TAFE NSW Kingswood from semester one, 2021.
To find out more information, visit www.tafensw.edu.au/courses/art-and-design-courses.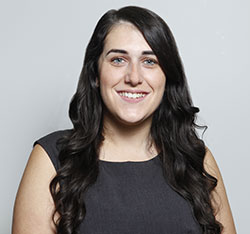 A graduate of Western Sydney University, Emily covers Local, State and Federal politics for the Weekender, as well as crime and general news.