Each year Santa makes a special visit to sick kids at Nepean Hospital to spread some Christmas cheer to those who cannot join festive celebrations.
Due to COVID-19 visiting restrictions, Santa had to move with the current times and chat with the children's ward via video conferencing.
Santa's helper from Colyton, Santa George Asciak said that talking through an iPad was a different experience but the event turned out great.
"The kids didn't know what to say at first but when I explained I had to visit them virtually from my workshop they were OK and it went off well," Mr Asciak said.
"There were lots of high fives through the screen and smiles when I told them I was dealing with elves everywhere because we had to socially distance them."
Nepean Hospital Children's Ward Registered Nurse, Sarah Lewis said it has been tricky this year with COVID restrictions in place, but they are keeping spirits high.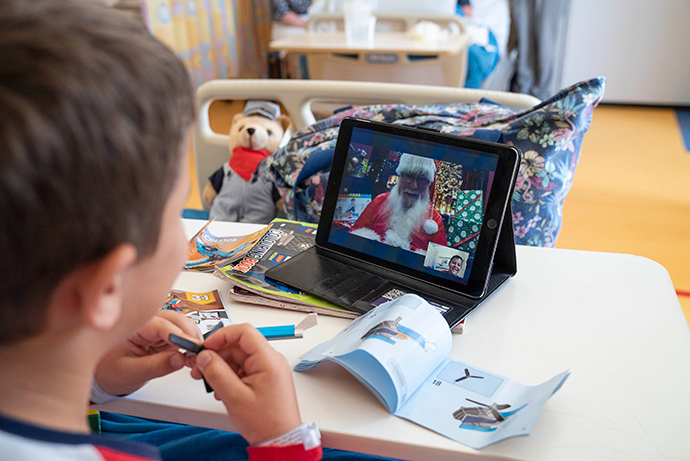 "Normally we would have lots and lots of Christmas decorations and a big Christmas tree up, but we are very limited in what we can do but we're still trying to do what we can," Ms Lewis said.
"We're putting lots of baubles on the ceiling and keeping the kids happy with lots of ice cream and jelly and reminding them that it is still Christmas time and that we still care."
Along with helping with visits, Mr Asciak donates money from his dazzling home Christmas light display to Nepean Hospital each year but said it has been a much quieter year for Santa.
"This would have been my 18th year dressing up and my fourth year supporting Nepean Hospital, but I haven't been allowed to go big as I cannot draw crowds to my Arcadia Place display," he said.
"Santa's electricity bill will be a lot less this year, but I am still trying to raise money for the hospital so if people want to donate, they can do it directly online."
To donate click here.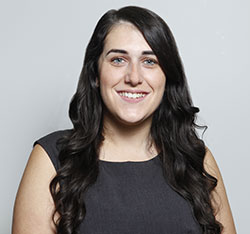 A graduate of Western Sydney University, Emily covers Local, State and Federal politics for the Weekender, as well as crime and general news.