A man who sent 229 abusive texts to his then partner after a male answered her phone late at night has avoided a criminal conviction.
In the barrage of texts the man, who cannot be named for legal reasons, called the woman a "f**king dirty fat c**t" and said he hoped she got raped and was "left to die", Penrith Local Court heard on Tuesday.
The court heard the man, a truck driver, also sent 50 emails to the woman and contacted her son and daughter following the incident.
When asked why he sent such "appalling texts", the offender said another man was involved and he was "very, very upset".
"The relationship was still current and I called and a male answered saying 'f**k off, they're busy'," he said.
The man claimed it was in the "heat of the moment", but Magistrate Brian van Zuylen refuted this.
"No, it wasn't the heat of the moment," he said.
"It wasn't just one text."
Magistrate van Zuylen took into account the man pleaded guilty straight away and had never been in trouble with the criminal justice system before.
He handed him a Conditional Release Order without conviction for 18 months, telling the man his clean record "saved" him from heavier penalties.
He is also subject to an AVO not to approach the woman at her Penrith address or anywhere she works.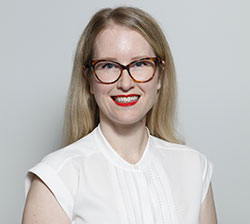 Alena Higgins is the Weekender's Senior News Reporter, primarily covering courts and Council issues.