With the new year comes a brand new radio station, with My88 to launch on January 1.
As the year concludes, we reflect on what a challenge 2020 has been. People lost jobs, businesses struggled to stay open, and the everyday lives that we took for granted changed dramatically.
However, with the increase of people staying at home, the radio industry thrived and grew, which has led to the creation of something new and exciting for Penrith.
General Manager of Vintage FM, Richard Mills, has announced a brand new radio station broadcasting right here from the heart of Penrith; My88.
My88 is Penrith's home of the 80's, 24 hours a day, seven days a week, launching from 8am on January 1, on 88FM.
Vintage FM will continue to play the music you grew up with, moving back to 87.8FM in Penrith, and staying on 88.7FM in the Blue Mountains and Camden Valley. Online listeners won't be affected, they can still stream the best of the 60's and 70's from the Vintage FM website and app.
For more information about the new station, contact Richard Mills on 0403 090 606.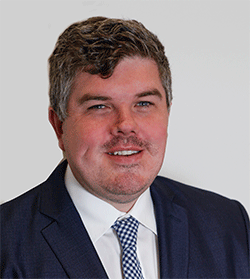 Troy Dodds is the Weekender's Managing Editor and Senior Writer. He has more than 20 years experience as a journalist, working with some of Australia's leading media organisations.