Community members are being invited to participate in the planning and design of Stage 2 of the $1 billion Nepean Hospital Redevelopment.
The 'register your interest' campaign will run until feedback sessions start in February to help transform the hospital and community-based health services.
Member for Penrith, Stuart Ayres said consultation is open to the entire community and input into the design is vital.
"The hospital is one of regions most important community assets, so it is important that the community has their say in shaping the future of the hospital," Mr Ayres said.
"Consultation helped shape the development of Stage 1 and I expect the same for this to ensure the new facilities are patient-centred, welcoming and suit the unique needs of people in this area."
Member for Mulgoa, Tanya Davies said this community participation follows on from the successful community feedback roadshow for Stage 1.
"More than 1,200 comments were previously captured from people in western Sydney and the Blue Mountains," Ms Davies said.
"When complete, the Nepean Redevelopment Stage 1 and 2 will future-proof world-class health care in the region for decades to come."
Stage 2 of the Nepean Redevelopment, which is funded by the NSW Government, will include a new intensive care unit, cardiology services, in-centre renal dialysis unit, medical imaging and nuclear medicine services.
There will also be more beds, staff education and training facilities, community health services and a new front of house for the hospital.
Construction for Stage 2 is being fully integrated with the Stage 1 tower and is due to commence in 2022 when construction on Stage 1 is complete in late 2021.
With many community members and professionals calling for a review to upgrade Nepean Hospital to a major trauma centre, Mr Ayres said the redevelopment could provide an opportunity to do so.
"The redevelopment presents a logical time to evaluate the provision of trauma services at Nepean," he said.
"This should be patient focused with the ultimate outcome meaning patients get the right care in the right facility."
For more information or to have your say, visit www.nepeanredevelopment.health.nsw.gov.au/opportunities/have-your-say-for-stage-2.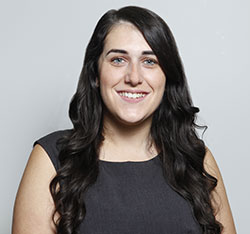 A graduate of Western Sydney University, Emily covers Local, State and Federal politics for the Weekender, as well as crime and general news.