Plans to transform the former Keg restaurant site into 445 apartments and a 100-room hotel have edged closer to reality.
Situated on the corner of Henry and Evan streets, Penrith, the subject site contains two lots and lies immediately east of the Lemongrove Bridge.
Following public exhibition of the Planning Proposal in late 2018, Penrith Council negotiated a reduction of the proposed floor space ratio with the proponent, Trifalga Property Group (Trifalga).
The currently proposed redevelopment could be up to 34 storeys high and contain 445 apartments, a 100-room hotel and ground floor commercial and retail premises.
In response to concerns raised during community consultation, Council officers also negotiated a contribution from Trifalga to undertake road improvement in the vicinity of the site.
These include the delivery of a new 40-metre left turn lane on Evan Street and a new 55-metre right turn lane on Henry Street.
Before endorsing the Planning Proposal last week, allowing it to progress to the final stages, several Councillors expressed concerns.
Councillors John Thain and Marcus Cornish stressed the need for quality control to avoid a potential Opal-like disaster.
However, Council's Development and Regulatory Director Wayne Mitchell confirmed it was "totally up to the applicant" to appoint the certifier, though he added quality could be controlled through the design jury and other processes.
Councillor Mark Davies bet Trifalga would scrap the hotel in favour of more apartments.
"This is the way these developers work… they know Councillors hope they make hotels, right, so this is what they stick in to get it over the line," he said, citing Lendlease replacing slated employment land with residential in Jordan Springs East as a prime example.
On the other hand, Councillor Greg Davies was sceptical the development would even get off the ground.
"I would suggest if [Councillor Bernard Bratusa] wishes to hold his 100th birthday on a vacant block of land at that site, I wouldn't be cancelling it," he joked.
Councillor Brian Cartwright questioned if the road works were going to be enough to manage the traffic at the notorious intersection, with a Council officer saying more improvements could be triggered by a DA.
Councillors Cornish and Kath Presdee voted against the motion, with Cr Presdee questioning community infrastructure contributions.
Any DA would be subject to consent.
The site has stood vacant for years, and is best remembered as the Keg restaurant, a popular family haunt in the 1980s and early 1990s.
The Keg eventually closed in 1995, and a variety of other businesses used the site before it became derelict, now a popular site for graffiti vandals.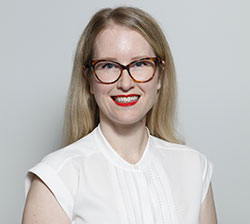 Alena Higgins is the Weekender's Senior News Reporter, primarily covering courts and Council issues.