Moonlight Cinema's bean beds have been fluffed, the lawns manicured, and the silver screens are sparkling as it makes a grand return for summer.
The country's biggest outdoor cinema chain is celebrating 25 years and is welcoming back movie lovers to its beautiful inner-city spots.
Moonlight Cinema Marketing Manager, Nicola Whiteside told the Weekender that it's amazing how the event has grown over the years in the major cities.
"The first season started in Melbourne in the Royal Botanic Gardens in 1995 which was just two guys setting a screen up and it grew into something much bigger and exciting," she said.
"Centennial Park was the second venue to launch in 1996 and they were always accommodating as they knew how great an outdoor cinema would be for the community."
Ms Whiteside said the film line-up will feature a lot of retro classic titles to celebrate the 25th anniversary.
"We have a lot of classics like 'Dirty Dancing' along with favourites such as 'The Greatest Showman' and in the lead up to Christmas, festive fun with 'Love Actually', 'Elf' and 'Home Alone'," she said.
"We've also got a lot of family content with some big films like 'Frozen 2' and 'Trolls' which we will show on the big screen."
Ms Whiteside said it is a very family friendly event.
"We have noticed families really like it as it is quite affordable, you get tickets then you can visit the food trucks to get popcorn and cider or we are BYO so you can bring your own picnic," she said.
"We are licensed and in a fenced, safe area so parents can let kids run on the grass while they enjoy a glass of wine and then snuggle up as a family for the movie."
With options for date nights and catch ups with friends, Ms Whiteside said it really is a night for all.
"We have our premium seating sections coming back with lots of rom-coms which are perfect for a date night or you can have a picnic with a group of friends before the film starts," she said.
Moonlight Cinema is on at Centennial Park in Sydney until Sunday, April 4, 2021. For more information or to book visit www.moonlight.com.au.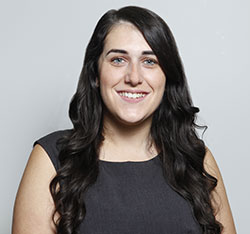 A graduate of Western Sydney University, Emily covers Local, State and Federal politics for the Weekender, as well as crime and general news.