With COVID-19 impacting people both financially and emotionally, community support over the holiday season is needed more than ever.
Local charities have come together with their Christmas appeals to make sure that no one who is in need gets forgotten.
Mama Lana's Community Foundation volunteer Operations Manager, Amy Basman, said they will continue to stay open six days a week including on public holidays.
"People are still hungry and need support over the holiday period, so we are open every Monday to Saturday with a takeaway meal service," she said.
"On Christmas Day our only meal service will be lunch from 11.30am to 2.30pm and we will have a table of unwrapped gifts, so people can choose what they like."
WestCare's Andrew Paech said they will provide hundreds of Christmas hampers to local organisations.
"The WestCare Christmas Appeal is our annual 100 per cent community donation funded project, so it has been great that in a COVID affected year people are supporting it," he said.
"We equip services who reach our most vulnerable and disadvantaged residents to help provide some level of Christmas cheer that otherwise they may not experience."
Penrith CBD Corporation CEO and Penrith Community Kitchen Secretary, Gai Hawthorn, said while COVID has affected charities' plans, they will carry on helping people.
"We can't do our usual big Christmas lunch for 300 people, but we are doing a week of cheery takeaway food up until Wednesday, December 23 with places like Sittano's, Avli Restaurant and Café Fred supporting us," she said.
"Local businesses like Hix Group and ABCOE have also donated money, so we have put together hampers to go to different groups and people in need."
Ms Hawthorn said anyone struggling this festive season should reach out and access support from those who are keen to help.
"The community kitchen is only closed on public holidays, but we are making sure to give everyone extras where we can to get them through," she said.
"You don't have to be homeless for our doors to be open, you could just be doing it tough because of COVID or if you know someone who needs support then give us a call on 4721 1444."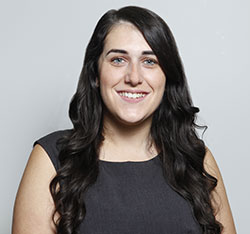 A graduate of Western Sydney University, Emily covers Local, State and Federal politics for the Weekender, as well as crime and general news.