Penrith's Vintage FM has landed itself a top spot on the list of best Internet radio stations.
Vintage FM owner Wayne "Willmo" Willmington said he had to pinch himself when the station was named number five on the list by music industry community website, Music Gateway.
"It's still hard to believe that we're rated number five out of the radio stations in the world and the only station from Australia, it feels like a dream," he said.
"Vintage was one of the first stations in Australia to make a stream available online, because we have low power licences so to get a bigger area we went online."
Chosen for its content, stream quality and point of difference, Mr Willmington said Internet radio stations are perfect for those wanting curated music.
"Streaming services have revolutionised the way music is listened to, but radio stations still have a huge audience and being online means you can curate what you listen to," he said.
"With us only playing music that was released before and in the 1970s, we give audiences a chance to rediscover classic hits from artists who have shaped music to what it is today."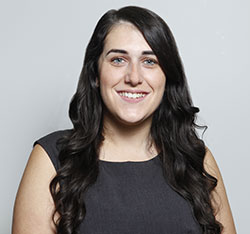 A graduate of Western Sydney University, Emily covers Local, State and Federal politics for the Weekender, as well as crime and general news.