Agnes Borg is celebrating her 102nd birthday next Thursday, November 26, and everyone is invited.
The St Clair resident is inviting the community to take part in a walk to wish her a happy birthday.
Mrs Borg's daughter and carer, Mariza Borg, said her mother, who is the last surviving sibling of 18 children, enjoys the simple things in life, like being outdoors.
"We will start at 4pm at the laneway on the corner of Blackwell Avenue and Cook Parade and we will continue down Blackwell Avenue to Banks Drive and back to the laneway to end around 5pm," she said.
"The principal of Blackwell Public School is going to have the children line up along the fence as I take her past, which she will love."
Ms Borg said she hopes people participate and possibly give her mum a small gift.
"Mum has never really had a fuss made over her and I know she would appreciate people joining part of the walk to give her a birthday wish or even a card," she said.
"She would be overjoyed if people want to bring her an artificial flower that she can add to the collection in her bedroom."
Visit www.shorturl.at/zACG5.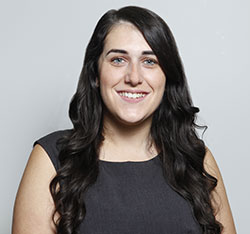 A graduate of Western Sydney University, Emily covers Local, State and Federal politics for the Weekender, as well as crime and general news.