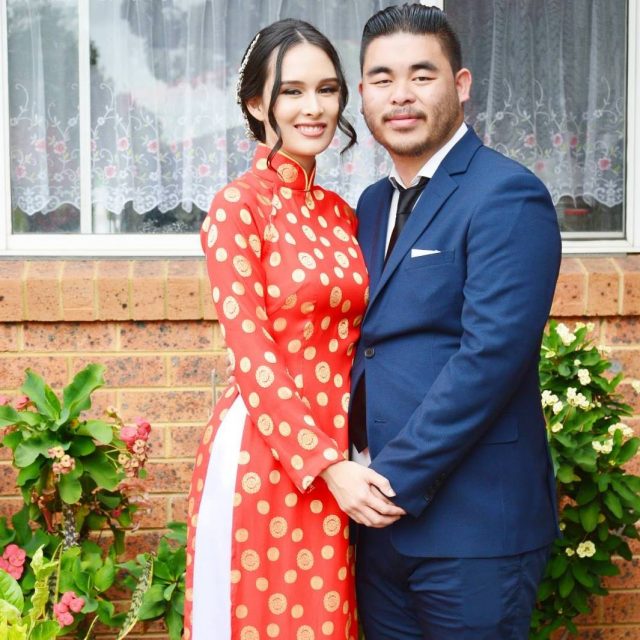 Bronko Hoang will never get to watch his twin boys grow up, fulfil the dreams he had with his newlywed wife or again hold his younger sister in his arms.
This afternoon, the drunk driver who killed them all in a horrific crash at Orchard Hills on September 29, 2018 finally learned his fate.
Richard Moananu, 31, was jailed for 15 years with a 10-year non-parole period for the manslaughter of Belinda Hoang, 17, and her 23-year old sister-in-law Katherine Hoang (nee Gordon), who was due to deliver her boys by caesarean the following week.
His aggregate sentence also took into account the grievous bodily harm inflicted on Mr Hoang, 27, who was the front seat passenger at the time of the crash.
But due to current laws, Moananu was not charged with the deaths of the twins, with Penrith District Court hearing it had not been possible to determine if either of the babies had been born alive.
The court heard Moananu was four times the legal alcohol limit and had cannabis in his system when he clipped the concrete median strip along The Northern Road near Penrith Golf Club, became airborne and slammed head-on into a Nissan Tiida travelling in the opposite direction driven by Belinda, a learner driver.
Both women suffered fatal injuries on impact and died at the scene, while Mr Hoang was placed in an induced coma and suffered life altering injuries requiring multiple surgeries.
The court heard Moananu was witnessed speeding, tailgating and weaving in an out of traffic by several startled motorists as he made his way back home to Glenmore Park from a day of drinking and gambling at the St Marys Hotel.
Data collected when his airbag deployed at about 7.40pm, found the car was travelling at 106.4km/hr, almost double the signposted speed limit.
In his remarks, Judge Mark Buscombe said it was "almost inevitable" that such a tragedy occurred, given Moananu's significant level of intoxication coupled with his "erratic, aggressive and grossly negligent driving". He acknowledged Mr Hoang's psychological trauma was "clearly profound", and said the sentence he imposed could not eliminate the pain and continued suffering of the Hoang and Gordon families.
He was satisfied Moananu showed genuine remorse, adding "he will have to bear the enormity of what he has done for the rest of his life".
He also found a finding of special circumstances due to Moananu's early life of social deprivation, enabling him to spend a longer time on parole.
"It's not too late."
In a written statement to the media, Mr Hoang thanked everyone for their support, especially the medical staff and health and emergency services, and urged Moananu to use this time to "make or seek opportunities to turn your life into something positive".
"To you, Richard and your family, I do not wish any hate, harm and I do not hold any resentment against you," he wrote.
"I have made peace with this incident. But the aftermath isn't something I can easily forget, as this has caused a ripple effect for both families and this will forever be part of our lives."
Mr Hoang said he "somewhat holds" himself accountable for the events that transpired on the night.
"Should I have had gotten my younger sister to drive?" he wrote.
"I often wonder what the outcome would have been if it was me behind the wheel instead of my younger sister, with my heavily pregnant wife in the car, knowing that she was just days away from giving birth to our lovely boys."
He urged Moananu to use this time constructively.
"You have the power and control to turn your life around, it isn't too late" he stressed.
With time already served, Moananu will be eligible for release on September 28, 2028.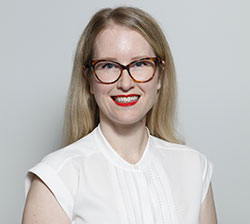 Alena Higgins is the Weekender's Senior News Reporter, primarily covering courts and Council issues.