To celebrate NAIDOC Week, Aboriginal way finding signage has been unveiled at the new Nepean Hospital clinical tower.
The signs, which feature Darug language and artwork with English explanations, were developed as part of the $1 billion Nepean redevelopment.
They were unveiled on Monday by the Nepean Blue Mountains Aboriginal Health Unit at a staff and community NAIDOC event in front of the redevelopment.
Nepean Blue Mountains Local Health District Chief Executive, Kay Hyman, said the signs will help make the hospital a more welcoming and culturally inclusive place for Aboriginal people.
"These colourful and engaging signs will help us to recognise and appreciate the unique language of the Darug nation, which is the land that Nepean Hospital is built on," she said.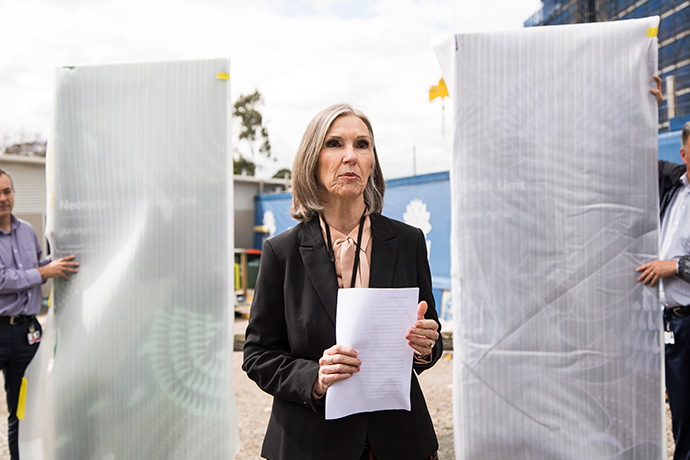 "The interpretations will be installed at the entry points of key hospital departments, such as the Neonatal Intensive Care Unit and Emergency Department, in both Stage 1 and 2 when completed."
Erin Wilkins, from Darug Custodian Aboriginal Corporation and Yanmal Cultural Education, brought members of the Darug community together to translate for the signs.
She said the signage project will help celebrate and reclaim the Indigenous language.
"This eight-month process was not easy, as the Darug language is still being reclaimed, so there are words that we don't have in the language, so we had to find some cross overs," Ms Wilkins said.
"We tried to create a welcoming sense to the words and hopefully the language being seen and spoken will help wider Aboriginal communities reconnect and strengthen our culture."
Local Darug artist Leanne Watson said she was excited to have her artwork, 'Daruga Healing', chosen by staff and the community to be featured in the designs.
"My painting is about healing on country and the waratah is a very special symbol to us that represents coming together to heal," she said.
"I hope when people see the signs, they feel safe and calm, knowing the hospital will do its best to look after them."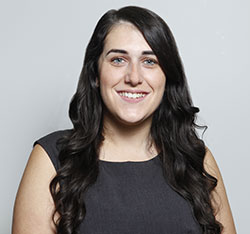 A graduate of Western Sydney University, Emily covers Local, State and Federal politics for the Weekender, as well as crime and general news.