After her side recorded just two victories all year, Panthers netballer Lauren Woods said she was "shocked" and "surprised" to discover that she had won Netball NSW's Premier League Player of the Year Award for 2020.
A Blacktown City Netball junior, Woods joined the Panthers this season after winning an U23s premiership with GWS Fury last year.
Following several seasons with GWS, Woods was "looking for a change" and picked Panthers as her next destination.
But with Panthers Netball going through another rebuilding year under new Opens coach Nerida Stewart, the wins were few and far between for Woods and her teammates.
When Woods, who plays Goal Shooter, was invited to attend last week's Premier League Opens Grand Final between the ERNA Hawks and North Shore United, she was puzzled as to why.
"I got a call from one of the high performance managers at Netball NSW asking me to come to the Grand Final, which I thought was a bit strange," Woods said.
Following the match, a swift end-of-year presentation was held on court with Woods walking away with the coveted Nance Kenny OAM Medal for Premier League Player of the Year.
Based on a 3, 2, 1 format and voted on by opposition coaches, the Medal is provided to the player who has displayed consistent outstanding performances throughout the season.
After her side recorded a pitiful 2-11 record, Woods believed she was next to no chance to receive the award – the biggest of her blossoming career.
"I'm still kind of in shock about it, I was not expecting to win at all," she said.
"It's pretty humbling to be honest and I was really excited when it was announced. It was a great way to finish off a tough year."
Meanwhile, Penrith District Netball Association referee Tamara Welsford took home the Neita Matthews OAM Umpire Award for 2020.
Welsford, who has come through the Netball NSW pathway, officiated her first Super Netball game this year.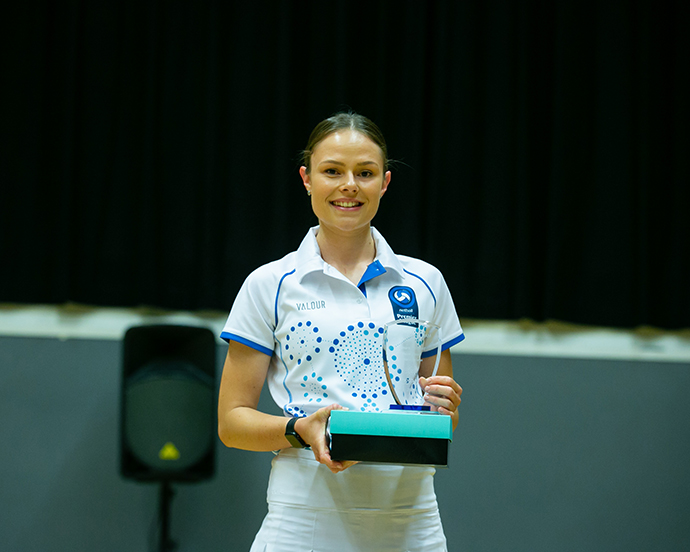 The award is given in recognition of an umpire who demonstrates a desire to strive for excellence on court, show consistency in performance throughout competitions, and continues to improve their knowledge of the game.
Paying tribute to Welsford's efforts over the past 12 months, NSW Umpire Coach Sharon Kelly was on hand to make the presentation on behalf of Matthews.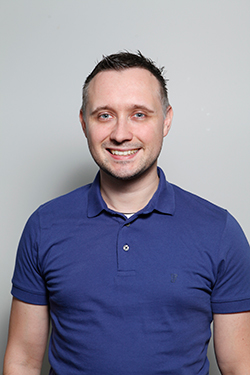 Nathan Taylor is the Weekender's Deputy Editor and Senior Sports Writer. He also compiles the weekly Chatter on the Box TV column. Nathan is an award-winning journalist, who has worked at the Weekender for a decade.