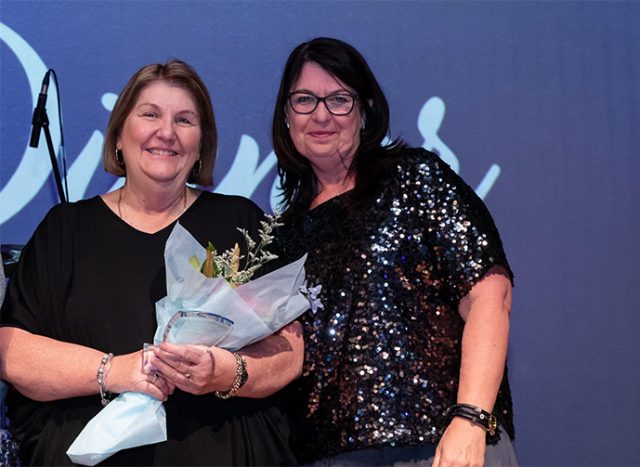 Penrith District Netball Association (PDNA) President Joy Gillett has collected one of the biggest awards of her career, named Community Sports Administrator of the Year at the 2020 NSW Community Sports Awards.
Presented by Sport NSW, the Awards recognise the outstanding achievements and contributions to community sport in NSW over the past year, which is largely carried out by a volunteer workforce.
Since Gillett was elected President of the PDNA a decade ago, the sport on a local level has seen significant improvements in participation, coaching, representative High Performance and sponsorship.
A PDNA delegate to Netball NSW, Gillett has also managed infrastructure developments at Jamison Park Netball Complex including court resurfacing and environmental shade covering.
Nominated for the award by Netball NSW, the Glenmore Park resident said she was shocked to win in a year where everyone put in so much work behind-the-scenes just to get players on the court.
"I was surprised to win because I don't do this role for recognition, so I don't think about recognition… I just do it because I love it," Gillett told the Weekender.
"It is a real team effort out at Penrith, to get a competition up and running this year with COVID was extremely difficult.
"I think everyone, including all of the clubs, appreciated we all had to do what we needed to do to even have a competition. Everyone was just so cooperative and, in a way, it has been great because we've got to know each other a lot better."
Sport NSW Chairperson Carolyn Campbell said sport relies on the selfless work of volunteers and congratulated Gillett on her award.
"The army of sports volunteers, who are involved in sport every weekend, are the lifeblood that keeps community sport going, and we are delighted to pay special tribute to Joy for the hundreds of hours she has contributed over the past 12 months," she said.
"Despite a year where community sport has been interrupted because of COVID-19, sport remains at the heart of communities across NSW. Sport is unique as it has the ability to bring people from different cultures and backgrounds together.
"It is fitting we recognise and honour our volunteer sports workforce with these Awards."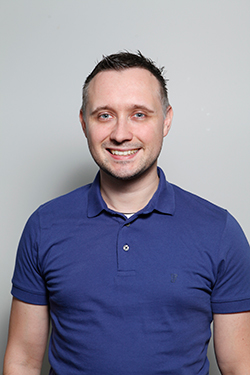 Nathan Taylor is the Weekender's Deputy Editor and Senior Sports Writer. He also compiles the weekly Chatter on the Box TV column. Nathan is an award-winning journalist, who has worked at the Weekender for a decade.