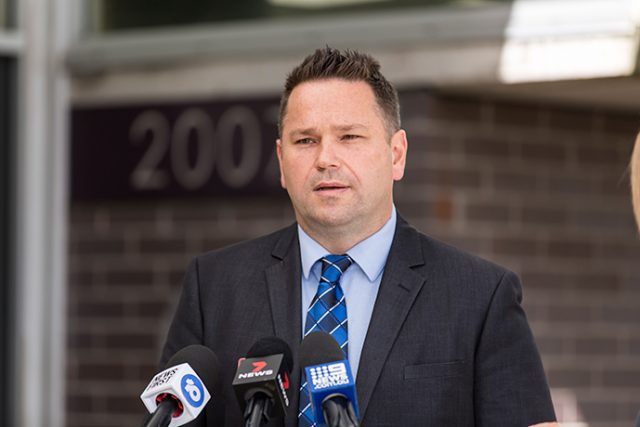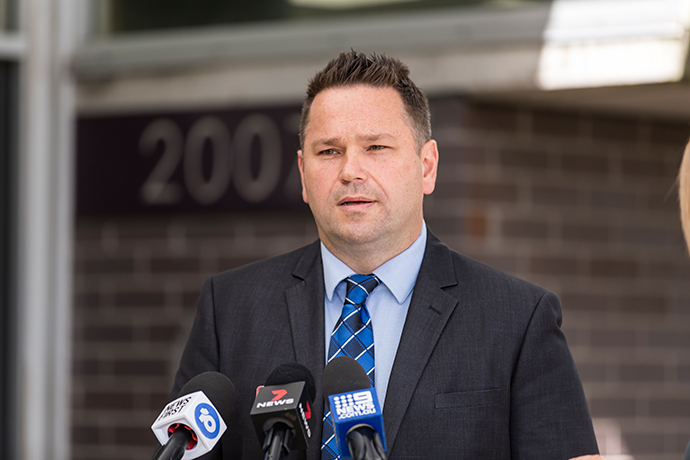 Police believe a food delivery driver who had his car stolen after a drop-off at St Clair last night may have been followed for some time before the carjacking took place.
Police have made a public appeal for witnesses to come forward following the incident late last night.
About 11.25pm, an Uber Eats food delivery driver, aged 19, was driving his black Audi A4 when he stopped to make a delivery at a home on The Grandstand, St Clair.
Nepean Police Area Command Detective Inspector Jason Pietruszka said when the male returned from making the delivery, he was approached by a man armed with a small knife.
"The man is of Middle Eastern appearance with a solid build and threatened the victim with the knife before stealing his personal property and the vehicle before he was seen driving from the St Clair area," Detective Inspector Pietruszka said.
"The offender was also seen with two males in a small white hatchback in the area which we believe are involved in this offence."
Detective Inspector Pietruszka said police believe it was an opportunistic attack that was targeting the vehicle that has the number plate XLR 81G.
"We believe they may have seen the vehicle earlier in the night and the persons were attracted to it then engaged in the criminal offence," he said.
"They also took the victim's wallet and threw his phone on the ground, but our main avenue of enquiry is that they followed the person because they liked the look of the car."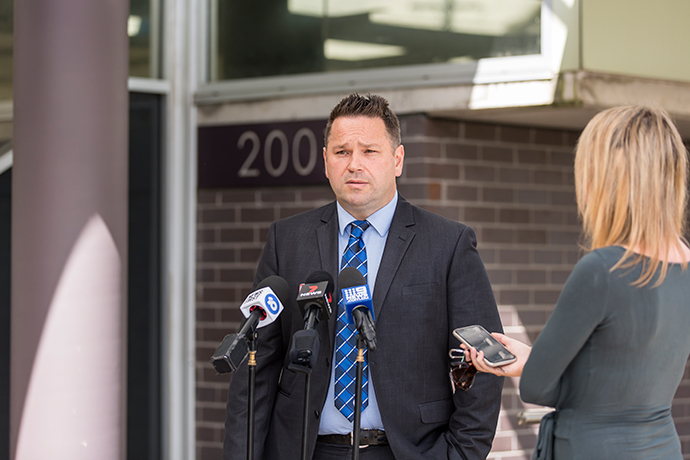 With the victim, who is on a student via from India, assisting police, Detective Inspector Pietruszka said they are following up different leads and looking for more information.
"There is some quality CCTV footage we are chasing up which once out there, if people are seeing these individuals in the area please contact us," he said.
"We are also looking for anyone with dash cam footage who can assist with providing evidence information on what they may have seen."
With different avenues being investigated, Detective Inspector Pietruszka said Police are confident in the outcome.
"The victim is holding up well but is quite shaken as you obviously wouldn't expect this when you are just trying to work hard to provide a better life for yourself," he said.
"He has worked hard for his property and people thinking it is their right to conduct themselves in such a way will see the courts frown on such action and take it quite seriously."
Anyone with information about this incident is urged to contact police at Nepean Police Area Command or Crime Stoppers on 1800 333 000.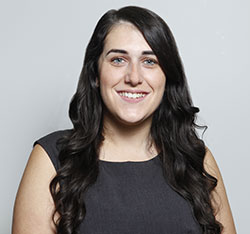 A graduate of Western Sydney University, Emily covers Local, State and Federal politics for the Weekender, as well as crime and general news.