Family-owned and independent bus company owners have driven their cause to Canberra, rallying outside of Parliament House.
The group of business owners, who also held a rally outside of NSW Parliament in September, are calling on the governments for an industry rescue package.
Andy Leonello from Al Tours in Luddenham, who attended both rallies, said that the COVID-19 restrictions are forcing him to have to close his business.
"I went from having so much work that I had to hire sub-contractors, to having all of my contracts with school, senior, sporting and tourist groups taken away overnight," he said.
"I have turned the wheel two days in eight months which doesn't even cover fuel, yet I still have to register my buses, pay insurance, greenslips and maintain them with no money coming in."
St Clair resident Nazio Fillipi, who also attended the rally, owns Australian Bus & Coach Service that operates Bargain Buyers and Legend Shopping Tours.
Mr Fillipi said he had to take on a new job and that more needs to be done.
"We had to cancel our whole shopping tour season, which has operated for more than 30 years, so I had to take a job driving trucks to cover my mortgage and lease payments," he said.
"The Government gave us a few small amounts to help earlier on but we are all still struggling and what little work there is, they are giving to larger companies."
NSW Minister for Finance and Small Business, Damien Tudehope said the State Government has committed more than $6 billion in support measures for businesses since March.
He said they will continue to look at ways to ease the burden on households and businesses.
A spokesperson for the Department of Industry, Science, Energy and Resources said the recent Federal Budget handed down by Treasurer Josh Frydenberg includes a series of new measures to support small businesses.
"The measures have been designed to boost cash flow, promote workforce growth and upskilling, look after the mental wellbeing of owners along with a range of tax relief measures," the spokesperson said.
Support for operators is available at business.gov.au or by calling 13 28 46.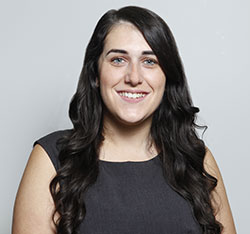 A graduate of Western Sydney University, Emily covers Local, State and Federal politics for the Weekender, as well as crime and general news.