When you're regarded as the "glue" that holds the local paddle community together, it comes as no surprise that Eileen Callaghan was the inaugural winner of Paddle Australia's Volunteer of the Year award.
The dedicated and hardworking Penrith Valley Canoeing member won the prestigious honour at the 2020 Paddle Australia Awards.
Following a challenging year, with many paddling competitions cancelled, the Olympics and Paralympics Games postponed and clubs having to close for months during lockdown, this year's Awards focused on the community level of sport as well as on the people who keep the sport and its clubs going.
Hosted by renowned sports presenter Louise Ransome, the 2020 Paddle Australia Awards celebrated three National Award categories, with finalists nominated by the six State Paddle Associations following their respective state paddle awards.
Up against equally as deserving people from around the country, Cambridge Gardens resident Eileen Callaghan came out on top in the inaugural Volunteer of the Year category.
In five years as Chair of Paddle NSW – Freestyle, Callaghan oversaw and brought in many new initiatives including a 'girls introduction to freestyle' program. She's also dramatically grew fundraising and increased sponsorship of the junior development program with local sporting grants.
As a result of Callaghan's efforts, the fleet of junior-sized boats grew and she's been the organiser behind all of Paddle NSW's Freestyle events.
Callaghan said she was taken by surprise when her name was announced.
"When I got told I won the award, I was conducting a lesson with juniors in the pool at Nepean Aquatic Centre," she said
"Paddle NSW awarded me their Volunteer of the Year award a while back, but I didn't know I was in the running for the Paddle Australia one until the very last minute. I definitely didn't know I was going to win."
Callaghan, who has been with Penrith Valley Canoeing for around six years, got involved with the sport through her son.
She said she'll continue to give up her time because she loves seeing the progression of her pupils.
"I like seeing the juniors coming in as novices – not being able to sit in the boat – and then watching them progress to world championship level. I've seen that happen with a lot of kids," Callaghan said.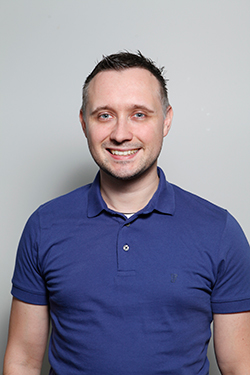 Nathan Taylor is the Weekender's Deputy Editor and Senior Sports Writer. He also compiles the weekly Chatter on the Box TV column. Nathan is an award-winning journalist, who has worked at the Weekender for a decade.