A man disqualified from driving until 2039 will spend Christmas behind bars after he was caught speeding in a school zone.
When Jeffery Zenon Gannaban faced Penrith Local Court last Thursday, Magistrate Fiona Toose said it was evident he was "not a good candidate to hold a licence".
"When I try to weight up this clearly irresponsible behaviour, it simply makes little sense to me," she said.
The court heard Gannaban was busted throwing litter out the window and speeding in a school zone after he agreed to drive his friend's kids to school.
"They say 'can you take our kids to school?', you say 'yes' and off you go," Magistrate Toose scolded.
The court heard Gannaban's criminal record consisted solely of driving offences.
However, Magistrate Toose refused to consider an Intensive Correction Order that would have allowed the part-time mechanic to serve his prison sentence in the community.
She said she could not be satisfied Gannaban would abide by it, adding the protection of the community was "live and real".
He was handed a nine-month jail sentence with a six-month non-parole period and is eligible for release on April 20.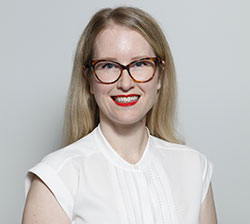 Alena Higgins is the Weekender's Senior News Reporter, primarily covering courts and Council issues.