For Panthers Chairman Dave O'Neill, the full-time siren at ANZ Stadium last Saturday night was one of the sweetest sounds he's ever heard.
It kicked off a week of partying in Penrith as fans celebrated the NRL team's first Grand Final appearance in 17 years.
"It's amazing for our town. I've always said since I've been involved with Panthers that when the footy side is going well, the town is going well," O'Neill told the Weekender this week.
"We've had such a tough year and here we are in late October with a chance to win a Premiership. It's really special."
For O'Neill, it's also a relief. He was the driving force behind the decision to bring coach Ivan Cleary back to Penrith last year. It was a call that split the fan base and the game as a whole, but the decision has now been vindicated.
"At the end of the day bringing Ivan back to Penrith wasn't about me – it was about the best interests of members and fans," O'Neill said.
"We wanted to win a comp, we haven't done that yet but we're in the Grand Final and Ivan was the best guy to try to bring these guys together.
"The stress Ivan and his family have had throughout the last two years with him leaving the Wests Tigers has been enormous. It's great for Ivan to get to the stage where he's pressing for a title."
O'Neill has been stoic in copping the abuse levelled at him following the decision to bring Cleary back. On the outside, he would answer criticism of the team during the 2019 season with a wry smile and a "we'll be right".
Deep down, there was enormous pressure building. That pressure was relieved when the clock finally ticked to zero at ANZ Stadium last Saturday.
"It's been tough for myself and my family and when that siren went on Saturday night there was definitely a tear in the eye and a big smile," he said.
"I was relieved that they finally got there. I was just so happy for everyone. Looking down in the crowd you could see a lot of familiar faces so excited, jumping up and down.
"It's good to get around the town and see all the jerseys and flags – everyone is getting behind the Panthers."
Everything from houses and cars to shop fronts have been decorated in Penrith colours this week.
While COVID-19 restrictions mean many of the typical Grand Final week celebrations won't take place, it hasn't stopped supporters from getting behind the team in the lead-up to Sunday.
And O'Neill has some advice for all of them.
"I'm definitely nervous but I've had a few people call me this week to say enjoy the week, and I think that's important," he said.
"Win, lose or draw, we can be really proud of this team."
Proud too because this Penrith team wasn't rated much of a chance of making the Finals this year, let alone competing for the trophy on Grand Final Day. But O'Neill always felt something special was about to unfold.
"I've been on the Board since 2013 and I've been to a lot of training sessions and captain's runs and what-not, and it was quite obvious from the start of the year that these guys were a special group," he said.
"You could just tell there was something special about this group of players."
O'Neill is also proud of the work that's been done behind the scenes to ensure the team had the best support possible.
"We've been lucky under the leadership of CEO Brian Fletcher," he said.
"I couldn't have got through these last two years without the support of Brian and the Board. We have a very community-focused Board and that is really important."
Whatever happens come Sunday night, there is an enormous amount to celebrate out of the 2020 season.
A Premiership would be the ultimate reward, but the club has broken records left, right and centre and built a squad capable of creating a much-needed era of success at the foot of the Mountains.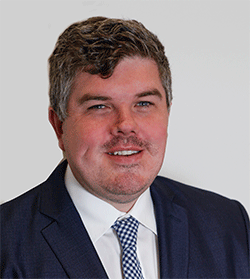 Troy Dodds is the Weekender's Managing Editor and Senior Writer. He has more than 20 years experience as a journalist, working with some of Australia's leading media organisations.