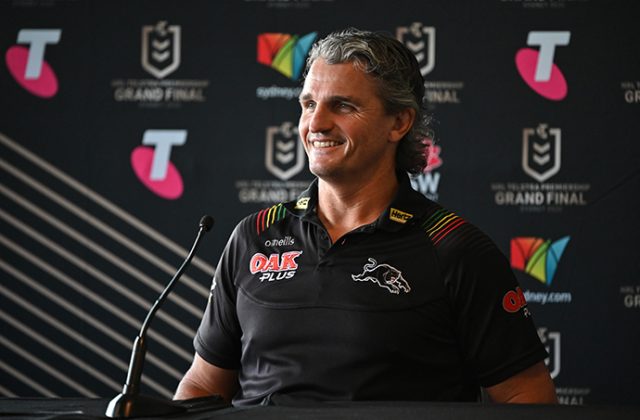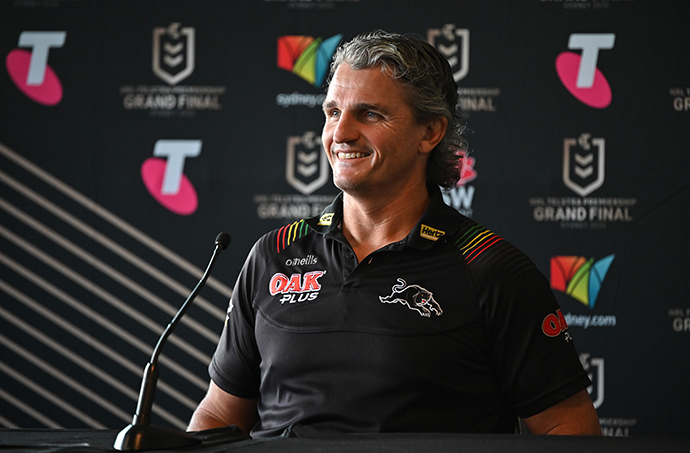 It's been the best week ever to be a Penrith Panthers fan, now there are just two more sleeps to go before the 2020 NRL Grand Final.
Following a week of player interviews, open training sessions and Dally M controversies, Panthers coach Ivan Cleary held is 'Final Word' press conference at ANZ Stadium yesterday afternoon ahead of Sunday's decider against the Melbourne Storm.
With the Proven-Summons trophy just metres away, Cleary appeared his usual calm, composed and prepared self, heading into the biggest game of his coaching career since he guided the Warriors to a decider in 2011.
Speaking with the media, Cleary said while the build-up this week has been slightly different to previous years, his players haven't been wavered by the momentous occasion.
"Our consistency of our preparation has been one of the hallmarks of our season. I know it's Grand Final Week and there's plenty of energy around but that's been there since day one," he said.
"I guess the difference in the Grand Final Week because of COVID has probably fallen into our hands a little bit with the fact, apart from a couple of days here and there and a bit more media, for the rest of the week it's been very similar to every other week we've done.
"I think we've prepared really well all year and the early signs have been very good this week too."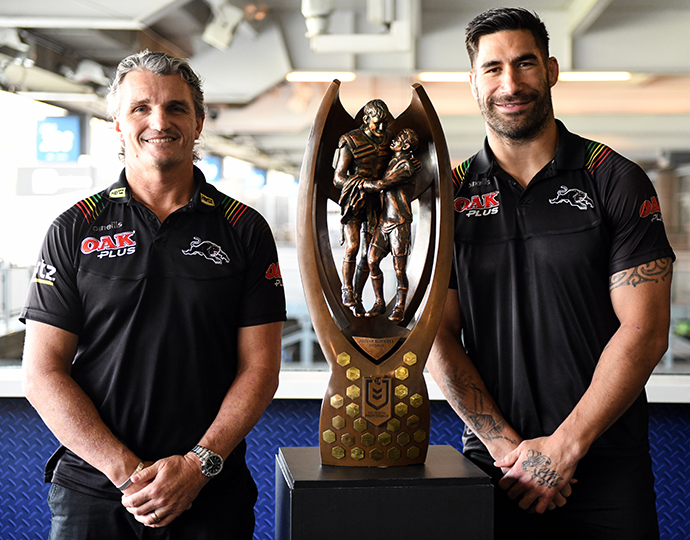 A sell-out crowd is expected by kick-off on Sunday evening, however a lot of attention this week has been on the impending wet weather forecast for Sydney Olympic Park this weekend.
The Bureau of Meteorology is predicting up to 20mm of rain on the day of the game, which will no doubt change how both sides approach things.
"We played last week when it was wet, humid and quite slippery, so I think having that game under our belts will be good," Cleary said.
"We've played in all sorts of conditions all year, it's an outdoor winter sport we play. The rain will be part of the game but I think it suits the team that controls the ball, kicks well and defends well, and that's what we'll be trying to do this weekend."
Another sub-plot to this Sunday's Grand Final is the future of Melbourne captain Cameron Smith. Many punters are convinced that this will be the Queensland champion's final game, but the 37-year-old has remained tight-lipped all week.
Cleary said if his side can do their best to shut down Smith, it will give them the best chance of victory.
"The main thing with Cameron, if we give the Storm enough opportunities and enough time in good field position, then he's good enough to work out what to do from there," he said.
"That's probably the biggest fear for me, with the great players you just don't know what they're going to do. There's some things we obviously plan for but that's their whole team.
"It's more so the big moments where the great players seem to come up with the best plays. The main thing for us is making sure we don't give him the opportunities.
"It goes back to our planning and preparation, if we play our game or near that, it's going to limit anyone in the Storm."
Giving Penrith a giant boost heading into the blockbuster is the return of Viliame Kikau from suspension. The Dally M Second Rower of the Year hasn't played since Penrith's win against the Roosters in week one of the Finals. Cleary said he's expecting a huge game from the popular Fijian.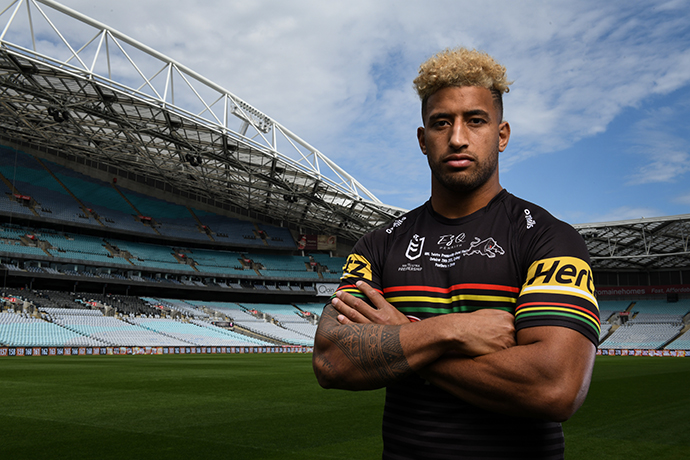 "One thing about Kiks is he's not overly emotional, he doesn't give a lot away. But after the siren last week he was visibly upbeat and I think he feels he owes the boys," Cleary said.
"It was an unfortunate situation where he couldn't play last weekend, but he's certainly shown good signs throughout the week.
"He actually asked when he could start training after the game, which is pretty unusual for Kiks, so hopefully that's a good sign."
Penrith are expected to line up 1-17 for the big clash, but when asked about any possible late changes to the side, Cleary said: "You have to tune in for Sunday, mate."
One player who will be determined to have a big performance is Cleary's son, Nathan, who will incredibly play his 100th NRL game on Grand Final Day.
After the disappointment of missing out on the Dally M Medal earlier this week, Cleary said his son's been dreaming of this day ever since he was young kid and won't be deterred by the grand stage.
"I think he's shown all year he's pretty consistent. The difference between every game he's played has been very little," he said.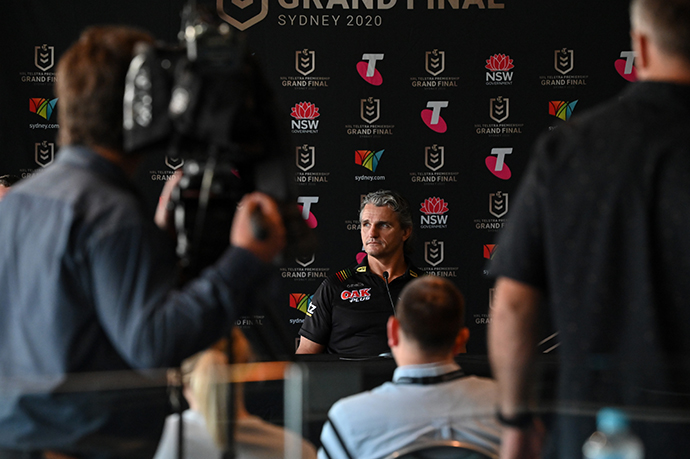 "Nathan played his first Finals Series as an 18-year-old… he's played Origin, so I don't think the big stage is going to worry him.
"I know he's been looking forward to this game since he could walk, I think he'll be up for it."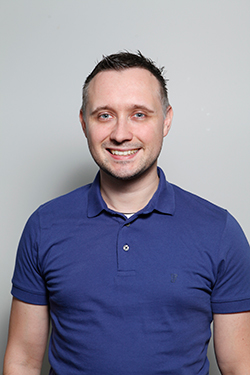 Nathan Taylor is the Weekender's Deputy Editor and Senior Sports Writer. He also compiles the weekly Chatter on the Box TV column. Nathan is an award-winning journalist, who has worked at the Weekender for a decade.