Despite an array of challenges that put Australia's oldest triathlon in severe doubt, the 2020 Nepean Triathlon will officially be run and won this weekend.
While the COVID-19 pandemic threw several curve balls in the lead-up to Penrith's most famous race, Race Director Chris Joseph says it's all systems go this Sunday morning at the Sydney International Regatta Centre.
Adhering to the Government's strict Public Health Order, around 440 competitors will hit the start line for the 39th consecutive running of the Nepean Triathlon.
"We wanted to honour the history of the race and all the people that have participated in it, organised it and volunteered in it over the past 39 years," Joseph told the Weekender.
"It was our responsibility to make sure the Nepean Triathlon still went ahead in some form and we're very proud of the organising committee for getting us to where we are."
Unfortunately this weekend's festivities will look a little different to years past. Due to financial reasons, organisers had to axe Saturday's Enticer, Teens and Kids triathlons.
The course also had to be amended due to costs and there will be no spectators allowed or merchandise/prizes handed out to competitors.
"It's going to be a very different Nepean Triathlon this year but we're so grateful for everyone's support," Joseph said.
"Over 440 people have backed us financially with their entry fees and they're not going to receive much this year apart from the race itself.
"We pride ourselves on handing out shirts and towels, but people have understood it's going to be bare bones this year. We're already looking forward to a bigger year in 2021."
Contesting this year's Nepean Triathlon is 2019 men's champion Jayden Schofield, while five-time winner Aaron Royle will look to break the record for most race wins when he returns to Penrith.
In the women's race, a new champion will be crowned this Sunday with last year's winner Natalie Van Coevorden currently overseas.
Joseph said he's looking forward to this Sunday's event.
"We're very grateful to have the support of Penrith Council, Tri NSW and their Executive Director Adam Wicks, who all recognise how iconic this event is," he said.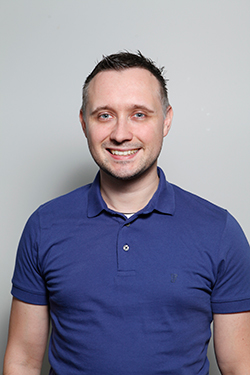 Nathan Taylor is the Weekender's Deputy Editor and Senior Sports Writer. He also compiles the weekly Chatter on the Box TV column. Nathan is an award-winning journalist, who has worked at the Weekender for a decade.