Three inspiring members of the local community, all with very different backgrounds, have been recognised as part of the Westfield Local Hero initiative.
This year's recipients are Dave Graham from RuffTRACK Limited, Michael Kovacs from NSW Rural Fire Service and Tricia Hitchen from The Haven – Nepean Women's Shelter.
The three finalists have been granted $10,000 each to support their work to grow.
Penrith local and farmer, Dave Graham, runs a youth program at the RuffTRACK Farm near Riverstone, which uses working with animals to help young people reconnect with the community.
Mr Graham said the money will help him to lead and guide more young people.
"The parents talk about a reduction in negative behaviours, the school reports show improved attendance and attitudes, and the police talk about less need for intervention," he said.
"Most of all, the community perception of these young people is changed to a positive one, which is what it is all about."
Retired Chief Inspector Tricia Hitchen became a Board member of The Haven – Nepean Women's Shelter after seeing firsthand the effects of domestic violence during her policing career.
"I spend a lot of time fundraising for the shelter and raising awareness about the many types of domestic violence, but the effort is worth it because it saves lives," she said.
"The shelter will probably use the funds for its outreach program for women who have left the shelter."
Volunteer firefighter Michael Kovacs joined the NSW Rural Fire Service 30 years ago at age 14. He said he puts in up to 30 hours a week along with being a NSW Police Officer.
"It gives me great pride in serving the communities in their time of need and assisting them to return to some form of normality," he said.
"NSW Rural Fire Service will use the grant to buy a trailer and training equipment, which will be so helpful."
Scentre Group National Community Experience Manager, Pam Wilson, thanked Westfield customers from 42 centres that cast their votes to determine the 126 grant winners that won a share of $1.26 million.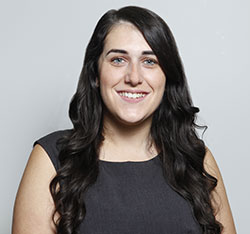 A graduate of Western Sydney University, Emily covers Local, State and Federal politics for the Weekender, as well as crime and general news.