A man who stole $5,000 worth of property from Storage King Penrith has been sentenced to six months behind bars.
Joseph Clive Fabre faced Penrith Local Court last Friday and was sentenced to 15 months' jail with a six-month non-parole period.
The court heard Fabre entered the facility at 11pm on September 5 and removed the goods, two days after going there with his friend who owned the contents.
After he was caught, he told police he thought he could take the items because there was no lock on the door.
"I had no intention of stealing the stuff," Fabre pleaded.
"Why would the owner report it to the police?" Magistrate Brian van Zuylen retorted.
"I don't know," he sobbed.
"I'm not interested in hearing your explanations – I don't believe them," Magistrate van Zuylen said as a desperate Fabre kept talking over him.
"This is a very serious, deliberate and planned theft."
His Honour noted Fabre had an extensive criminal record spanning 60 pages which consisted mainly of dishonestly offences.
The court heard Fabre had recently served a six-month stint behind bars earlier this year, which only expired on July 17, and was currently on parole when he committed the fresh offending.
As for Fabre's statement that he wanted to address his drug use and mental health, Magistrate van Zuylen was sceptical.
"One wonders if he says this every time he comes to court?" he remarked.
He was also ordered to pay $5,000 in compensation.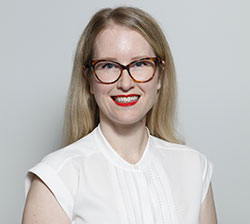 Alena Higgins is the Weekender's Senior News Reporter, primarily covering courts and Council issues.