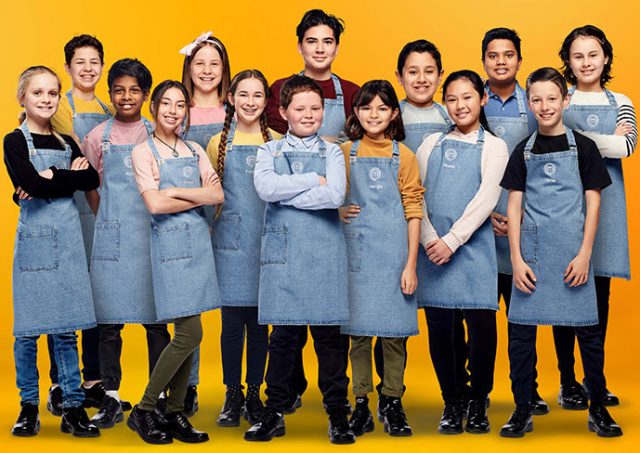 Almost 2,000 aspiring young cooks aged nine to 14 applied to follow their food dreams in a competition.
We now follow the top 14 talented tiny chefs-in-the-making in the new season of 'Junior MasterChef Australia'.
Firing up their ovens, these kids will race to make the most delicious dishes to impress judges Jock Zonfrillo, Melissa Leong and Andy Allen.
'MasterChef Australia' alumni and season four winner Andy Allen said he was blown away by the contestants.
"I don't have nieces or nephews so hanging out with these kids was so entertaining, I am smiling thinking about how much fun we had every day," Andy said.
"I was constantly amazed at what these little legends produced, not to mention the passion they had and how much they knew about food in general."
Taking on the favourite challenges like Mystery Boxes, Immunity Challenges and Eliminations, Andy said the kids handled it like champions.
"We had the same challenges, but we made them more kid-friendly with a focus on fun because we didn't want to create that high pressure situation so they could relax and cook their best food," he said.
"They walked into each situation with such confidence and would explain a dish with jargon then execute it in such a way but then be so funny. They had us in stitches the whole time."
Competing on 'MasterChef' in 2012 as a dare then going on to write a cook book and opening multiple restaurants, Andy says he learned lots from the young chefs.
"I only dabbled in cooking in my late teens for family then for my mates in my early 20s, so I think I was a late bloomer but I am not afraid to admit I definitely learned things from these kids," he said.
"For Jock and I who are in the hospitality industry we were relieved because if even two or three of these kids who know so much at such a young age go into the industry, it will be in good hands."
With 'MasterChef Australia: Back to Win', which aired earlier this year deemed a success with the new judges, Andy hopes people tune in to see what these mini masters serve up.
"In 'Junior' we were wrapped up in a fun bubble and we grew such great relationships with everyone, so I hope everyone is as impressed with their skills as we were," he said.
'Junior MasterChef' airs Sunday to Tuesday at 7.30pm on 10.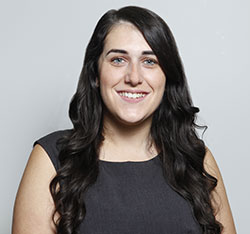 A graduate of Western Sydney University, Emily covers community news and entertainment for the Western Weekender.