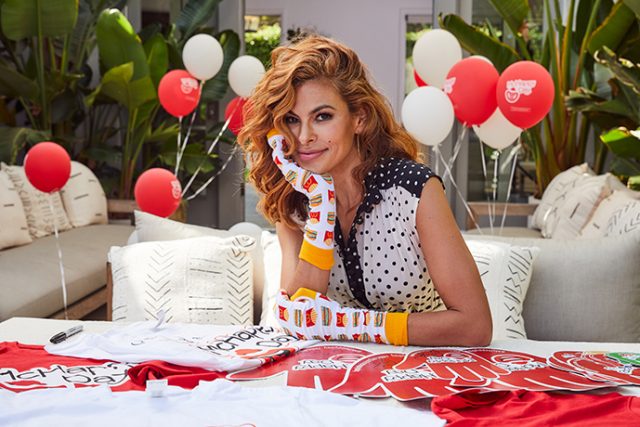 McHappy Day Ambassador, actress and mother, Eva Mendes, has met with families staying at Ronald McDonald House in Westmead as McHappy Day fundraising kicked-off at McDonald's restaurants across Australia.
With travel restrictions preventing the A-list actress from visiting Australia, Ms Mendes met with the families via Zoom where they exchanged stories of how Ronald McDonald House Charities has supported their families.
Members of Eva's extended family have previously stayed at a Ronald McDonald House overseas.
McHappy Day will be held on Saturday, November 14 and local McDonald's stores will again be getting involved.
McHappy Day is the largest annual fundraiser for Ronald McDonald House Charities in Australia, raising much-needed funds that help keep families together and provide them with invaluable support while their seriously ill or injured child is undergoing treatment.
"Ronald McDonald House Charities is an organisation very close to my heart, which provides instrumental support and hope to sick children and their families," Ms Mendes said.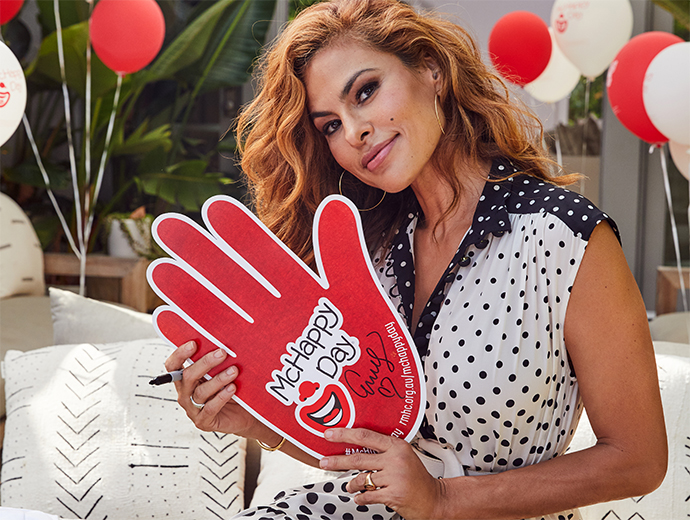 "It was an absolute honour to meet with families who have all spent time at Ronald McDonald Houses in Australia. I felt privileged to hear each of their journeys and understand the pivotal role that Ronald McDonald House Charities has played in nurturing and supporting them when they need it most. I also shared with them my cousin's experience with the charity while her little boy was treated for Neuroblastoma."
There's plenty of ways you can be a part of the McHappy Day fundraising, and every little bit will help support Ronald McDonald House and the crucial work they do to keep families together.
"Right now, you can pick-up a pair of Silly Socks or a Helping Hand from your nearest McDonald's or simply make a donation online. Of course, on McHappy Day, Saturday, November 14, $2 from every Big Mac sold will also be donated to the charity," Ms Mendes said.
McDonald's Australia Marketing Director, Jo Feeney, said excitement was building ahead of this year's McHappy Day.
"McHappy fundraising has kicked-off this week, so don't forget to get involved and grab some Silly Socks or a Helping Hand from your local Macca's restaurant," she said.
If you can't get into a store on McHappy Day, you can also make a donation online by visiting www.rmhc.org.au/give.