The hugely popular Penrith City Carols has become the latest victim of the COVID-19 pandemic.
For the first time in nearly 30 years organisers have been forced to cancel the popular Christmas tradition at Penrith Paceway due to public health and safety concerns and uncertainty surrounding ongoing restrictions.
Event organisers for the past eight years, Jim Aitken, Julia Parashko and Nikki Gillis made the difficult decision this week as community interest started to increase online.
"We know this is a special night for the community and, in some ways, Christmas doesn't become real until the Carols, so it was a very hard decision to make," Mr Aitken told the Weekender.
"Rain, hail or shine the show has gone on but unfortunately this year we have looked at all the options and we couldn't work out a way that we could safely do it."
Attracting crowds of up to 10,000 people in previous years, Ms Parashko said it was not feasible in the current circumstances.
"We usually start planning in July but held off to see if things eased but we know even at the end of the year we won't be able to have thousands of people trying to maintain social distancing in one venue," she said.
"People usually love to mingle, kids run around together all night and, of course, everyone sings which we still aren't allowed to do in groups, so it is quite hard to get around."
Ms Parashko said it is sad that an event that helps support local charities cannot go ahead this year.
"It is not just the community looking forward to it but all the event performers, dance schools and singing groups get so excited and put in hours of practice," she said.
"All the gold coin donations go directly to charity, but we rely heavily on sponsorship, and sadly our local businesses have also been heavily affected by Coronavirus."
Despite not being able to celebrate together, Ms Parashko encourages everyone to still get into the festive spirit.
"We would love families to dress up at home instead and send us photos or videos of them singing carols together," she suggested.
"If everyone gets involved, we will collate it and put it in the Facebook page to document the year we missed before we come back bigger and better for 2021."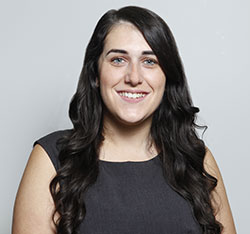 A graduate of Western Sydney University, Emily covers community news and entertainment for the Western Weekender.