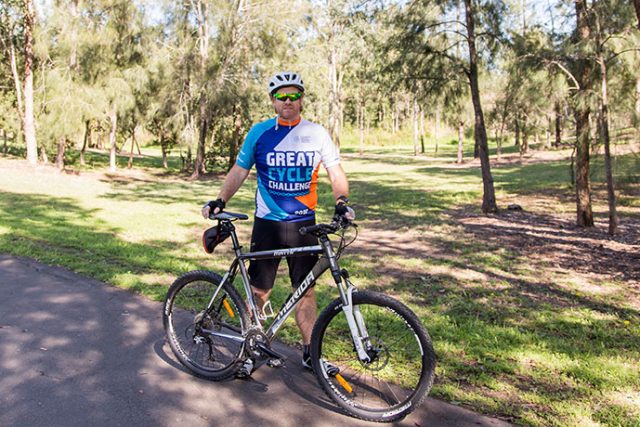 With three children dying from cancer each week in Australia, Kristian Wren wanted to help make a difference.
The Cranebrook resident is taking part in the Great Cycle Challenge next month to raise money for the Children's Medical Research Institute.
Participating for his fifth consecutive year, Mr Wren discovered the challenge when he was looking to increase his own fitness.
"In 2016 I was looking for ways to maintain my fitness and make exercise purposeful to achieve my own goals when I came across it and saw how beneficial the money was for research along with supporting those fighting childhood cancer," Mr Wren said.
"I have felt the effects first-hand when the church youth group that I am a leader of lost a 15-year-old girl from aggressive brain cancer and then two years ago we lost a 14-year-old girl when an inoperable tumour was revealed after she collapsed, causing her to pass away not long after."
Setting out to ride 300km over the month of October, Mr Wren said anyone can be involved and ride to their own personal fitness level.
"There are seven-year-old kids with targets of 15km or elite athletes who have the time and energy to ride up to 1000km but I think 300km for the month is a good target for my fitness level and work/life balance," he said.
"I will try to ride around 10km each day after work and then maybe longer on weekends, it is a great way to see what Penrith has to offer as Council has put in so many tracks to explore."
Mr Wren said he hopes to raise $500 despite the COVID-19 pandemic disrupting fundraising efforts of most charity events this year.
"I have raised over $2000 in the past but this year a lot of fundraisers can't happen plus people are struggling financially, which is understandable," he said.
"As you can social distance I am hoping to set up a stationary bike at Cranebrook or Jordan Springs shops to ride for a few hours to maybe get a few donations, show people what I am doing, and get others to participate for a great cause."
To donate to Mr Wren's fundraiser, visit www.greatcyclechallenge.com.au/Riders/KristianWren/d.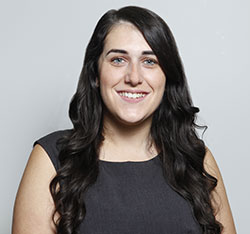 A graduate of Western Sydney University, Emily covers community news and entertainment for the Western Weekender.