Residents are calling for Penrith City Council to consider refusing a Development Application (DA) for another apartment block to be built on Hope Street, Penrith.
If approved, the DA, which has already been refused twice in the last two years, will see three houses at 26-30 Hope Street demolished and replaced with six residential flat buildings including 38 apartments.
Jordan Delph, who lives next door to a newly constructed apartment building on the street, told the Weekender that no more should be built.
"I lived here two years before all these apartments started popping up and it has become ridiculous, the street is already narrow, parking is full of hospital workers and now we are just adding to the traffic congestion," he said.
"The other issue is the lack of privacy with all these apartments above the old one storey houses, people throw rubbish into my yard from their balconies and their guests park across my driveway so I have to call the ranger just to leave my house."
Director of Think Planners, Jonathon Wood, who is involved with the DA on behalf of the applicant and developer, said that the proposal will benefit the community with expanded housing choices in a good location.
"We understand those concerns existing residents may have in the older dwellings in the R4 zone, however over time we expect that most existing dwellings will be redeveloped for similar buildings as the zoning permits," he said.
"The development is also designed to meet the minimum parking requirements in Council's policies and regarding the comments on the width of the street, we understand Council are looking at this from their point of view as a bigger picture issue for the area."
A Penrith Council spokesperson said that Council welcomes community input in assessing applications.
"All applications are assessed in accordance with relevant legislation, State and Local Policies which have regard for considerations such as infrastructure as well as matters raised in submissions received during the exhibition of the DA," the spokesperson said.
For details on how to comment on development proposals, head online and visit www.penrithcity.nsw.gov.au/contact-us/have-your-say/commenting-on-development-proposals.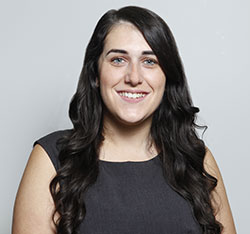 A graduate of Western Sydney University, Emily covers community news and entertainment for the Western Weekender.