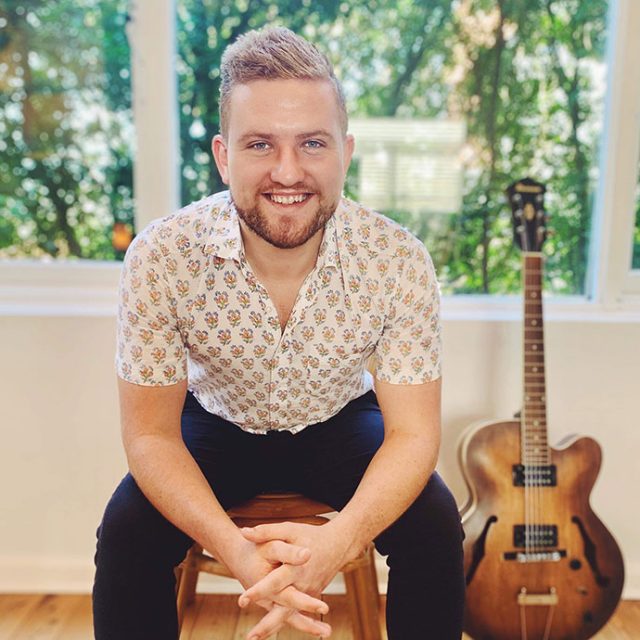 Liam Gray was raised in the Blue Mountains and developed a love for music at a young age. Surrounded by a supportive family, Liam was able to explore the intricate sounds of musical history, which he credits in his craft today.
"Music played into my childhood a lot. I was really influenced by my dad's music – he would play quite often around the house," Liam said.
"Influence is the most healthy thing there is in music and it begins at a young age."
Attending Winmalee High School, Liam immersed himself into various extra-curricular musical groups. This exposure plus his creative upbringing helped developed a strong understanding and respect for musicians who have come before him.
"You have to have that (musical history) as a good starting point. If you don't know what came before you, it's hard to shape where you are going to take your music," Liam said.
"It's learning what's been done before and then figuring out a way for you to carry that forward. That's where that individuality is going to come from."
That appreciation of music combined with years of learning have culminated in Liam's debut album, Your Light, alongside good friends Adrian Keevill and Kalon Captain.
"I'm really happy with what came out with the album. It was really true to what that music (jazz) is about," Liam said.
"It's very live and it's very in the moment. The true nature of that music is not really rehearsed – it's about using your practice and musical mind to put something together."
Despite an enjoyable upbringing, filled with endless opportunities, Liam has faced personal challenges. Taking solace in his musical craft, Liam has been inspired teaching music, performing to others and sharing his passion with those around him.
"If I can just do this for a living and grow as a musician, to work on my craft and make other people feel good in the process, that's enough for me," Liam said.
Find out more in the latest episode of the Passion & Perspective Podcast, hosted by Jonathan Robinson-Lees.
Lifeline: if after listening to this podcast you feel you need help, contact Lifeline on 13 11 14.