Penrith locals are being asked to share their most loved locations to be a part of the world's most popular board game.
These locations will be immortalised in an official Penrith Monopoly board, which is being released in February next year.
With boards made for Newcastle, Camden and Pyrmont in the past, Monopoly Manager and former Penrith resident, Dale Hackett said it is time to pay tribute to all things Penrith.
"When you have a Monopoly for your region it immortalises it and Penrith is full of passionate people, so it made sense to give them their own edition to be proud to play," he told the Weekender.
"Everyone has played the game and knows the property squares Mayfair or Park Lane from the original London edition, but we want to replace that with what locals know like Penrith Panthers, Nepean River or High Street."
Mr Hackett said everyone should get on board before November and send in their suggestions.
"We want people to send in the places that they want to our Facebook page. Whether it is a high school, Westfield or Aqua Golf, they can design their game and make it iconically Penrith," he said.
"I grew up here so know a lot of great places but if there is a small café or pub everyone loves, we want to hear about it so it is as accurate as possible."
Mr Hackett said people can also be involved with more than just property squares before they can purchase the game next year.
"After November there will be opportunities for the pubic to rewrite cards such as Community Chest and Chance cards, so stay tuned online for more exciting details. Once the creation is complete, the game will be sold through exclusive local businesses which will help them through this unique and tough time," he said.
To get involved and suggest a location, visit the Penrith Monopoly page on Facebook.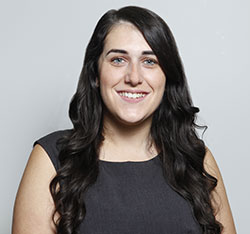 A graduate of Western Sydney University, Emily covers community news and entertainment for the Western Weekender.