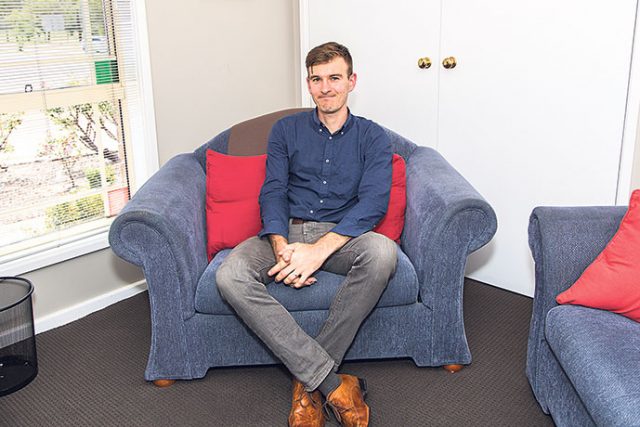 Residents seeking counselling are having to wait months for treatment, as COVID-19 stress causes a spike in demand.
Paul Hoare from Glenmore Park Counselling said he's stopped advertising his business in an attempt to keep his waiting list down.
"The waiting lists were getting too long, mine's been around a month but other larger psychologists in the area are getting up to three to four month waiting periods," he told the Weekender.
"This is concerning for people who need immediate help."
Mr Hoare said the strange uncertain times coupled with isolation periods and job losses are causing individuals who may not have previously experienced depression, to be having these negative feelings for the first time.
"Even though we've got Facebook and Zoom and so forth, for a lot of people it's not quite scratching that itch and that loneliness can then lead to misery and depression," he said.
"Some people have these kinds of feelings that are foreign to them, so they have no tools to know how to deal with them like someone who has seen a therapist before.
"A lot of people are coming to me and saying is this depression? Is this what it feels like?"
Mr Hoare said he has found a lot of people seeking help at his practice are those who have lost their job as a result of the pandemic.
"It's hit people hard, alcohol sales are through the roof," he said.
"It is interesting just how much it means to people to be out connecting with their colleagues and working in the real world."
But despite mounting wait times for help, there are still ways you can get immediate support if needed.
Beyond Blue and Lifeline are free and quickly accessible ways to receive immediate support.
Other helpful resources can be found on the Headspace, Nepean Blue Mountain Local Health District or Association of Psychology Science websites.
"If you need immediate help but can't get it, I encourage you to contact helplines or use online resources, but just ensure you're getting your information from a reliable source," Mr Hoare said.
If you or anyone you know is struggling, contact Lifeline on 13 11 14.
A graduate of Western Sydney University, Nicola Barton is a news journalist with the Western Weekender, primarily covering crime and politics.