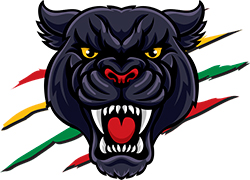 He's in try-scoring form and one of Penrith's most familiar faces but I'm told that Josh Mansour's days at the foot of the Mountains could be numbered. They don't get much more passionate about Penrith than 30-year-old Mansour, but the winger could become a victim of the plethora of backline talent at the club. He's under contract for next season but I'm hearing the club wouldn't stand in his way if he found a longer term deal elsewhere, and in fact may encourage it. As it stands Mansour's sole focus is on securing his first premiership ring. He'll worry about contract dramas at the end of the season.
The Panthers have been boosted by news that Panthers Stadium has been given the green light to host a Home Final. It was feared the NRL may force Penrith out of home to ensure a bigger crowd for week one of the Finals, but officials have confirmed they won't alter the home ground policy. It'll spark a huge rush for tickets unless restrictions change, as just 3,500 people will be allowed into the game. I'm told ticketed members will get the first shot at tickets, but the visiting team's fans will also be allowed to fight for seats.
This year's Grand Final will soon be confirmed for ANZ Stadium and ARLC Chairman Peter V'landys is set to push for a crowd of at least 40,000 to be in attendance. The NRL will use Bankwest Stadium, the SCG and ANZ for Sydney-based Finals games in week two and three, but have settled on ANZ for the decider. V'landys will push his case for a big crowd if community transmission numbers of COVID-19 remain low.
Make some room in the cupboard – a 2020 Finals t-shirt will be on sale within the next couple of weeks. Officials are hopeful the shirt will be available for purchase in time for Penrith's blockbuster against the Eels on September 11.
Tickets to next Friday's game against Parramatta were snapped up in record time on Monday, with many ticketed members expressing their disappointment after missing out on a seat. The club will credit the value of the game to any member who missed out. With COVID-19 restrictions still in place, next Friday's 'Battle of the West' will have one of the lowest crowds in recent memory.
Panthers General Manager Matt Cameron has exited the club's bubble. At one stage there he was rugby league's oldest ball boy.
Is this what it's like at the top? I've been shocked by the number of people trying to find reasons why Penrith sit on top of the ladder. The critics, many of them in the media, can't seem to accept the Panthers have produced epic on-field performances and deserve to be within reach of the minor premiership. Making the feat even more remarkable is that the Panthers were forced to play home games at Campbelltown Stadium and Kogarah Oval when the game resumed back in May. Hopefully the criticism drives Penrith to prove their doubters wrong come October.
The TAB has taken a huge bet on Penrith and the Roosters to contest this year's Grand Final. The cashed up punter has whacked $20,000 on the Grand Final quinella and will grab a pay day of more than $100,000 if it comes off.
Penrith games continue to attract big TV audiences this year. An average audience of 218,373 tuned in to watch the Panthers v Tigers clash on Fox League last weekend, up 16 per cent on the NRL Round 16 average. It was the second most watched NRL game of the weekend on Fox League and the fourth most watched sporting fixture on Fox Sports.
While Penrith's winning run can't break a game-wide record this year, they can certainly join some good company. Should Penrith not lose a game for the rest of the regular season, a 15-game winning streak would see Penrith join the 1995 Sea Eagles, 2012-13 Storm, 1925-26 Rabbitohs and 2016 Sharks. Should the side go all the way and win the Grand Final unbeaten, it'll be 18 straight wins – the second most of any team in history, only one behind the 1975 Roosters.
Heard a rumour I should know about? I don't keep secrets but I do protect sources. Email [email protected].