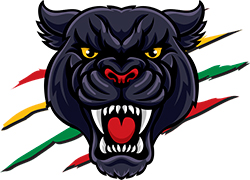 Tyrone May has quietly re-signed with Penrith for another season. While there's no official announcement from the club, May confirmed on Monday that he'll be at Penrith in 2021. "That was a big relief, I can't thank the staff enough for backing me and giving me another opportunity. I love being here and I'm grateful for that," May told Extra Time. "I signed it as quick as possible to get it done, it's all sorted now."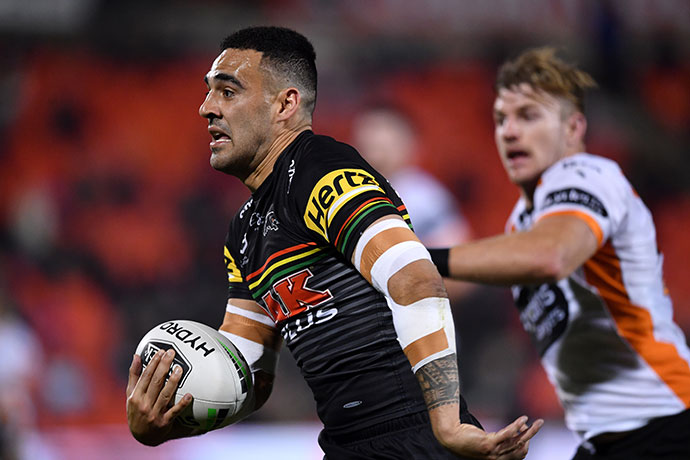 Rumours are doing the rounds that Melbourne has its eye on Panthers centre Brent Naden, and could put an offer to the strike centre as early as November. The 24-year-old, who is having a sensational season for Penrith, is contracted at the foot of the Mountains until the end of next year but is apparently likely to be targeted by Craig Bellamy. This will be a common story in the next few months – Penrith's exciting crop of talent is garnering plenty of interest across the NRL.
ARLC Chairman Peter V'landys is investigating whether Penrith's last Grand Final captain, Craig Gower, can be awarded the 2003 Dally M Medal this year, 17 years after he controversially missed out on the gong. Gower was a sure bet to be handed the Dally M in Penrith's premiership year but industrial action by the players saw the ceremony abandoned and the award never presented. It is the missing piece of the 2003 premiership puzzle and it'd be fitting to see Gower finally recognised for his stellar season. The Weekender raised the issue several weeks ago and it's now got huge momentum.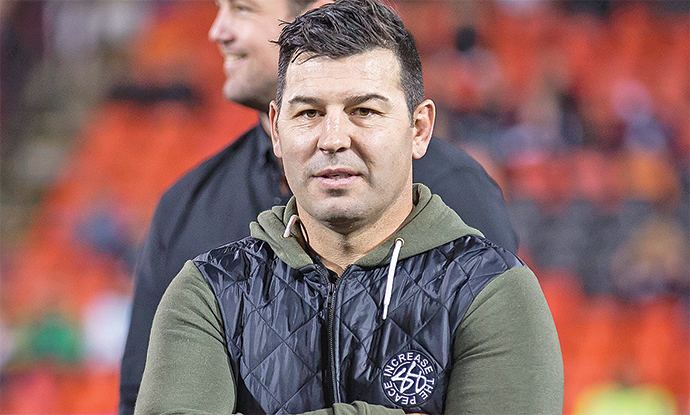 Talking of the Dally M Awards, this year's event will be held on Monday, October 19 and will be a made-for-television presentation, with COVID-19 restrictions preventing the traditional ceremony from taking place. It'll be broadcast by Fox Sports.
I'm hearing that Zac Bailey will return as the Panthers Stadium ground announcer next season. Bailey's first year behind the microphone has been disrupted by COVID-19, which has prevented him from being out on the field and getting to know fans better.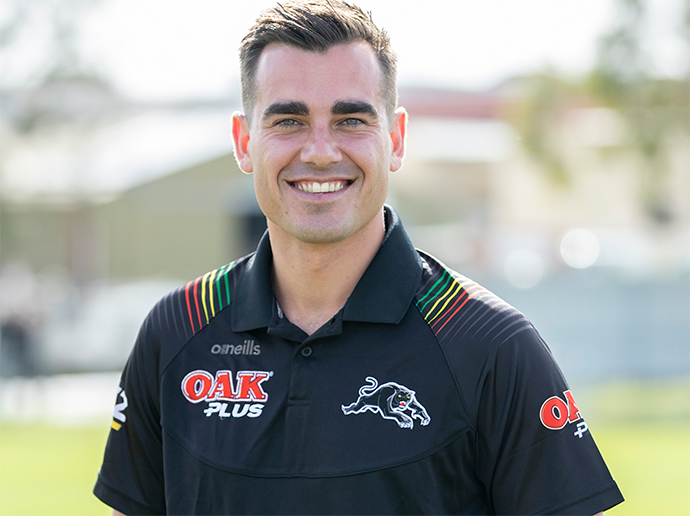 Talking of ground announcers, I checked in with former Panthers Stadium announcer Scott McRae this week to make sure he's still cheering on the boys heading into the Finals. "It's killing me not being a part of game day, but I am loving watching the boys ripping it up regardless," McRae said. "Lets Go Panthers".
Any prospect of Penrith moving next weekend's home Final away from Panthers Stadium has been brushed aside, despite the looming rush for tickets. Officials are hoping a crowd of between 8,000 and 10,000 will be able to attend the match, likely to be against Parramatta, with final COVID safety checks and approvals being arranged. At worst a crowd of 3,500 will be allowed to attend, which will mean many fans will miss out. The possibility of moving the match to ANZ Stadium, which can now allow up to 40,000 fans to attend, was floated but never really seriously considered. The home Final is likely to be played next Friday with tickets on sale on Monday morning.
I'm hearing that Penrith City Council is in talks with Panthers about how the Finals, and particularly a possible Grand Final, can be celebrated across the area. The Penrith CBD Corporation is also likely to spearhead celebrations in local stores. I'm told Blue Mountains Council has no plans to celebrate the achievements up the Mountains – but that may change after several fans made contact with the Mayor demanding it be recognised, particularly if the Panthers make the season decider.